Lenovo, the Treasure Hunter of Tech
How Lenovo makes fat profits on slim pickings
By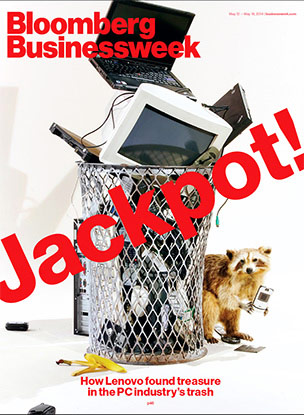 Earlier this year, Lenovo went shopping. The Chinese maker of computers and smartphones said in late January that it was buying Motorola, the iconic mobile phone brand, from Google for $2.9 billion, less than a week after announcing the $2.3 billion purchase of IBM's low-end server business. If the two deals receive U.S. government approval, Lenovo will have more than tripled in revenue, going to almost $50 billion from $15 billion five years ago.
Even before those acquisitions, the company's expansion has been striking. Last year it became the top-selling personal-computer maker in the world. Four years after introducing its first smartphone, the LePhone, it's fourth in that business globally—and with Motorola it will become third, behind Samsung Electronics and Apple. Ten years ago, Lenovo sold only one product, PCs, in one country, China. Now it sells PCs, phones, tablets, and servers in more than 160 countries. It has 46,000 employees. And yet, in the U.S. and Europe—where many of its users are managers and salespeople with corporate-issue Lenovo ThinkPads—the name barely registers.
Partly this is because Lenovo, for much of its history, has focused its efforts on China, but it's also because under its chief executive officer, Yang Yuanqing, Lenovo has taken an unglamorous approach to empire building. Unlike Apple, Samsung, Hewlett-Packard, and most other major manufacturers, Lenovo builds much of its own equipment in its own low-cost factories. And over the past decade the company has grown into a global giant by being a kind of computer industry rollup, cannily scavenging other companies' castoffs. "Not only can we keep the manufacturing profit, but also we can be more innovative than the other PC companies," Yang says. "That's why over the past five years we beat every PC company in the world."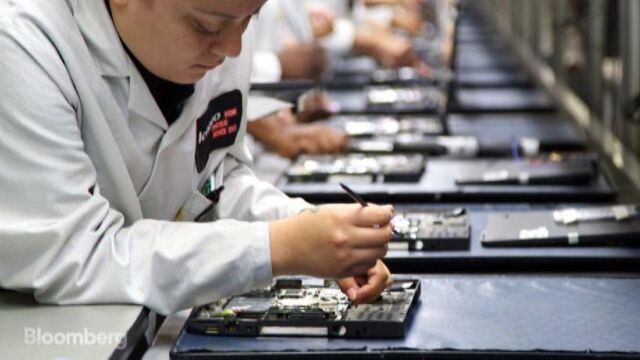 Google is dumping Motorola, which it purchased for $12.5 billion in 2012 primarily to get its patent portfolio, thus getting itself out of the awkward position of competing against the phonemakers that use its Android operating system. IBM's sale of its server unit is part of a decade-old transition from hardware manufacturing to the higher-margin businesses of consulting and software services. That shift started when IBM sold its PC division in 2005, also to Lenovo, back when the company was unknown even in corporate America's purchasing departments. It's the consumer electronics version of the Moneyball strategy: Instead of ballplayers, Lenovo hunts undervalued businesses in sectors others are desperate to escape. In PCs, the strategy has paid off handsomely. "The IBM PC business was seen by IBM as a troubled asset," says Roger Kay, a technology market analyst, "and Lenovo turned it around and made it the most profitable PC business in the world."
The fact remains, though, that the PC market is shrinking, and economic growth in China, still Lenovo's biggest market, is slowing. Its latest shopping spree is in part an acknowledgment of those forces. The company is looking to become a force in the still-growing business of mobile: a maker and marketer of smartphones, tablets, and whatever as-yet-undetermined device consumers of the near future come to believe they need on their person at all times. Motorola gives Lenovo an infusion of talent, access to a bundle of intellectual property—Google is keeping the patents but will license them to Lenovo royalty-free—and a brand that, despite losing more than $1 billion last year, remains one of the best-known in phones.
Jumping into mobile also puts Lenovo in unfamiliar territory: a dynamic market that's contested by the biggest powers in tech. "For Lenovo, the competition has shifted from HP and Acer and Dell to Samsung and Apple," says William Grabe, a member of the company's board and a former IBM executive. "Lenovo wants to be a hundred-billion-dollar company, and you're not going to get there just by improving PCs or even servers."
 
 
Yang, 49, is among China's biggest business celebrities, and biographies such as the 2007 Lenovo's Young Marshal describe his modest upbringing, his wealth, his strategic boldness, and his personal humility. It's widely known in China, for example, that for the past two years he has donated his annual bonus to thousands of lower-level company employees.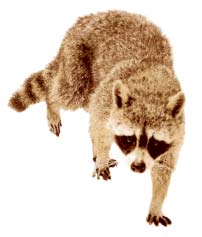 The CEO and many of his top lieutenants have offices both in Beijing and in North Carolina's Research Triangle Park, an arrangement that gives some support to the company's constantly reiterated insistence that it's not a Chinese company, but a global one. Everyone at Lenovo is at pains to point out that the official language is English and that there are seven nationalities among the 10 highest-ranking executives. "Not that there's anything wrong with being a Chinese company," says David Roman, the company's Australian chief marketing officer. "But just in terms of how we're structured, you know, where we are, we're not really a Chinese company."
In 1989, when Yang joined the company as a salesman with a freshly minted master's degree from the University of Science and Technology in China, the company was called Legend. It was five years old, and capitalism had been legal in China for barely a decade. Legend's leader, Liu Chuanzhi, now 70, had spent part of his youth at hard labor for criticizing the Cultural Revolution. Like the other 10 founders, he was a researcher at Beijing's Chinese Academy of Sciences, which gave them a $25,000 startup loan and the use of a guard shack, where they held their early meetings. In 1990, after building up a business selling foreign-made PCs in China, the company started making its own. Liu asked Yang, then 29, to head Legend's PC division. The young executive quickly shocked the company by introducing performance-based bonuses, firing people, and insisting that managers be addressed by their given names. He also began carpeting China with franchised Legend retail stores. In 1997 the company, by then publicly traded in Hong Kong, became the top PC maker in China.

When Liu retired as CEO in 2001, Yang succeeded him and immediately expanded the company's reach. "Just focusing on China was not enough," he says. "We had to become global players." Because "Legend" was already taken in some foreign markets, Yang changed the company name to Lenovo—it hinted at newness, preserved part of the old name, and, being made up, was available. The question was, what did the renamed company have to offer consumers outside China? After all, it had built its business on tailoring products for Chinese consumers or being the first to offer technologies already on shelves elsewhere. Yang's answer was to buy IBM's PC business.
At the time, IBM sold $9 billion in PCs worldwide—three times Lenovo's revenue—and its ThinkPad was the favorite of the global managerial class. But PCs were already a commodity, and the division was losing hundreds of millions of dollars a year. IBM often sold computers at a loss to keep its valuable corporate clients yet struggled to match the prices of lower-cost competitors such as Dell.
Yang believed Lenovo could make computers as cheaply as anyone else without hurting ThinkPad's reputation for powerful, durable machines. After the $1.25 billion purchase was completed in 2005, the company kept IBM's research and development lab in Yamato, Japan, and turned the IBM PC office in Morrisville, N.C., into a second headquarters. Yang stepped aside as CEO and chose an American to succeed him: Stephen Ward, head of IBM's Personal Systems Group. Yang became chairman, moved to North Carolina, hired an English tutor, and put himself on a steady diet of cable news to get an ear for the idioms. He also took up the exotic American practice of daily exercise.
Cultural friction was rampant. Peter Hortensius, now Lenovo's chief technology officer, was one of the IBM executives who negotiated the deal. There were strongly diverging ideas about how to resolve office conflicts, he recalls. "In a Chinese management culture, you go to the individual's boss, and the boss knows, 'Hey, it's part of my role to work that out,' " Hortensius says. "Well, you do that in a Western context, that's like declaring war. If someone goes to see your boss about you, that's the worst thing you could do, right?" Even goal-setting was bedeviled by disagreement. In Chinese companies, the standard is to set an easily achievable target and to be sure to hit it; at IBM it's seen as better to aim high, even if you fall short. One side saw the other as complacent, the other couldn't believe their colleagues' recklessness. These differences were resolved over time. Ward left in 2005. His replacement, a Dell executive named William Amelio, cut costs and, more important, streamlined the supply chain—before him one of the company's problems was that it simply took longer than its competitors to make and deliver a computer.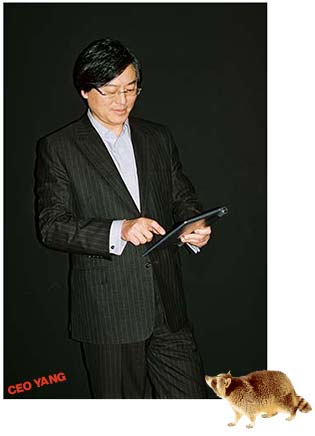 Despite all those gains, Lenovo was hit hard by the global economic crisis, and Yang returned to run the company in 2009. His resumption of CEO duties was widely seen by analysts as a retrenchment, but the company was also laying the foundation for a different sort of expansion. To protect against economic downturns—the first tech market to dry up during hard times is corporate IT spending—Yang was determined that Lenovo find its way into Western homes as well as offices, and that meant venturing beyond PCs. "We had only focused on our existing business and tried to squeeze every penny to improve profitability. We had ignored developing new business," Yang says. Amelio, in an effort to focus on PCs, had sold Lenovo's mobile device division to a group of private equity firms in 2008 for $100 million. Yang bought it back for $200 million and started pouring resources into it. He announced a new strategy: "protect and attack." Lenovo would guard its advantage and maximize profit where it was dominant—PCs in China and corporate sales—while taking riskier bets to gain share in businesses such as mobile and consumer PCs outside China. The phrase is everywhere at the company. As you read this, a Lenovo employee somewhere is probably saying "protect and attack," possibly in his sleep.
 
 
This February, Yang was at the Mobile World Congress, along with most of the company's top executives. The MWC is the world's biggest mobile trade show and takes place every year in a sprawling conference center in Barcelona. Apple skips the event, but everyone else is there, with booths the size of car dealerships. Sony's was across the aisle from Lenovo and looked like the bridge of a starship; Nokia's was an enchanted cartoon forest; Samsung's was simply big and blindingly white.
Lenovo's booth was comparatively unobtrusive, and Yang spent much of the conference in meeting rooms inside it, talking to clients, partners, and journalists. When our conversation began, an aide placed a tray with a rolled-up moist washcloth in front of each of us, and Yang wiped his forehead vigorously, as if erasing a cluttered whiteboard. He has floppy hair and round, rimless glasses and speaks English proficiently, though with a heavy Chinese accent, evident concentration, and occasional interventions from a bilingual assistant. He's clearly someone who chooses his words carefully, and there are flashes of frustration when he bumps up against the limits of his CNN-forged English.
Since Yang's return as CEO, Lenovo has surged. Annual revenue has more than doubled, from $15 billion in 2009 to $34 billion, and a $226 million loss has become an $800 million profit. Roman, the marketing chief, points out that last year, when Lenovo sold more computers than anyone else in the world, it sold even more phones and tablets than computers. The growth has been helped by a series of smaller deals. In 2011, Lenovo bought Medion, a German consumer electronics company, and entered into a joint venture with Japanese computer maker NEC. Last year it completed the purchase of CCE, Brazil's leading computer company, and opened a factory in São Paulo state.
Despite the relentless emphasis on being non-Chinese, the vast majority of Lenovo's profits are still made in China, where it's a ubiquitous consumer brand. Last fall, American actor and tech investor Ashton Kutcher signed on as a spokesman and design consultant. "The first time I went to China, I was able to walk around and nobody knew who I was," Kutcher says. "Since my collaboration with Lenovo, that's not been the case." Lenovo is perennially the No. 1 PC maker in China and is now No. 2 in smartphones after Samsung. China has 27,000 Lenovo and ThinkPad stores, and Yang's goal is to have one within 30 miles of every inhabitant in the country.
The products Lenovo sells in those stores are, for the most part, not cutting-edge. The fastest-growing segment of its Chinese PC business is rural, where the most popular models are desktops retailing for as little as $400. According to Chen Xudong, the executive in charge of Lenovo China, another popular model is the "wedding PC," a desktop colored red for good luck.

Yang knows that pushing further down-market in China won't be enough to counteract the tailing off of the PC business in the larger Chinese market and the rest of the world. His ambitions lie in what he calls "the premier space." Lenovo has introduced a series of high-end PCs, the most successful of which is the Yoga, a laptop with a touchscreen that folds over backward and can be used as a display or folded flat into a large, rather heavy tablet. The computer has been the best-selling upmarket "multimode" notebook since its release in 2012. The company announced a Yoga tablet last October—it has an extra-powerful battery whose housing forms a handle on one side of the device.
As it becomes better known, Lenovo may face an image problem: In the West, Chinese tech companies are often hounded by the suspicion that they serve Beijing's intelligence services. Huawei Technologies has been repeatedly blocked from making acquisitions in the U.S., and a 2012 U.S. congressional report described it as a threat to national security, a characterization the networking and telecommunications company has dismissed as China-bashing. In 2006, Republican Representative Frank Wolf of Virginia objected to the Department of State's purchase of 16,000 Lenovo desktops; the State Department agreed to keep the computers off classified networks. Last November, Toronto's Globe & Mail reported that Lenovo's overtures to buy Ontario-based BlackBerry had been quashed by the Canadian government because of national security concerns. Asked about the report, Jessica Fletcher, spokeswoman for Canada's Industry Minister James Moore, wrote in an e-mail: "We're open to foreign investment in Canada's telecommunications sector but not at the cost of national security."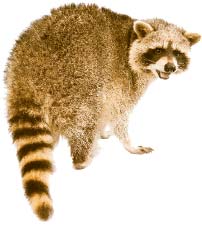 Lenovo executives firmly deny any spying charges. Singling out Chinese companies, argues Gerry Smith, who runs Lenovo's corporate and Americas businesses, betrays a misunderstanding of modern manufacturing: "Dell and HP don't build their products in the U.S.," he says. "They build them in China." Lenovo, unlike American companies, actually owns the Chinese plants that make its devices and can control what happens there. And if a client is uncomfortable having computers made in China, Lenovo can produce them in Mexico, Brazil, or North Carolina. With the ThinkPad purchase, Lenovo submitted to and passed review by the government's Committee on Foreign Investment in the U.S., which examines transactions for potential national security concerns. Lenovo executives say the new deals are likely to get approval, too. A recent Bloomberg Industries analysis, however, suggests the process might get complicated: The Pentagon, the FBI, and the Department of Homeland Security all use the IBM servers in question.
Still, the bigger danger for Lenovo is less likely to be the attention of the government than the indifference of consumers, especially in mobile. According to technology analyst Horace Dediu, Samsung and Apple between them account for almost half of all mobile phone shipments worldwide and 100 percent of the profit. Even with Motorola, Lenovo's slice of the pie in the smartphone sector will be only 5.7 percent, according to research firm IDC.
Yang knows he's taking a risk. In his view it's an unavoidable one, and a wager Lenovo is particularly well equipped to win. "We are reliable at turning around businesses," he says. "We have a good track record. If you are doing a no-risk business, everybody can compete in that, so why are you doing it?"