Gundlach Says Buy 'Killer' Tesla Rather Than Twitter
Mary Childs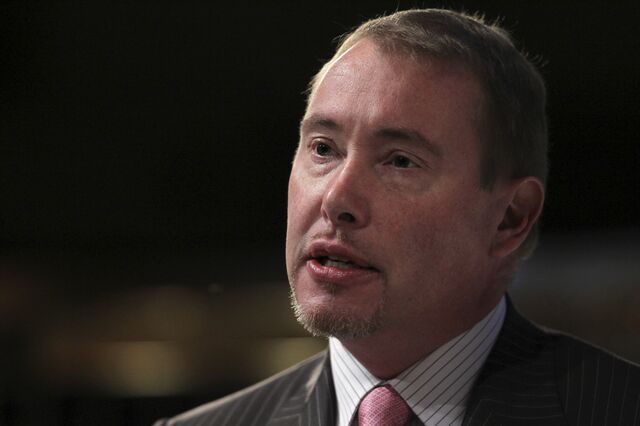 DoubleLine Capital LP's Jeffrey Gundlach said he would rather own electric carmaker Tesla Motors Inc., which could prove to be a "killer" investment, instead of social network Twitter Inc.
"This could be wildly transformational the way electricity and electromagnets were," Gundlach, 54, said today in an interview with Matthew Winkler, editor-in-chief of Bloomberg News, at a forum at Bloomberg LP's headquarters in New York. "What does Twitter create? It creates information flow but it's not really creating anything. If you're going to buy a high flyer, I'd rather buy Tesla."
Elon Musk, chief executive officer of the Palo Alto, California-based Tesla, is planning to add a mass-market electric car in about three years, powered by battery packs. The shares have surged 38 percent this year amid a global push to sell its electric cars. Gundlach said a "speculative" bet on Tesla has a 30 percent chance of handing investors a huge return.
Gundlach said he's been trying to get together with Musk, his neighbor, to persuade him to cut a deal with auto companies in which Tesla stops making cars and instead supplies them with batteries. Tesla shares fell 4.3 percent to $207.28 today in New York trading.
Twitter shares dropped to their lowest price today since debuting in November, slumping 18 percent to $31.85, after the microblogging service lifted restrictions on sales of shares by insiders and early investors. The stock has declined 50 percent this year after the company reported slowing user growth, raising concern that it may not be able to add more mainstream members.
Top Returns
Gundlach, a bond manager best known for specializing in mortgage-backed securities, was early to spot trouble in the U.S. property market and correctly predicted the subprime mortgage crisis in 2007. He told investors in 2012 to bet against Apple Inc. shares before they started falling.
DoubleLine Total Return Bond fund has advanced 5.8 percent annually over the past three years, beating 97 percent of rival bond funds, according to data compiled by Bloomberg.
Gundlach started DoubleLine Capital LP after being ousted as chief investment officer of TCW Group Inc. in December 2009 after a dispute. Since his first mutual fund was opened in 2010, his firm has attracted almost $50 billion in assets, including $32 billion in the Total Return fund.
Before it's here, it's on the Bloomberg Terminal.
LEARN MORE