Yum! Brands CEO-to-Be Greg Creed Will Confront Some Tough Challenges
By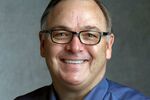 Yum! Brands, owner of KFC, Taco Bell, and Pizza Hut, announced on Thursday that current Taco Bell Chief Executive Officer Greg Creed will become CEO of the parent group next January, succeeding David Novak.
Taco Bell became an industry leader under Creed, who introduced day parts such as FourthMeal and breakfast. He understands Yum's culture, according to Novak, who has served as CEO for 15 years. Meanwhile, a report from Deutsche Bank says "it will be hard to replace the leadership and continuity that Mr. Novak has brought to the company," but Creed is well respected within the industry and investment community and "exudes a similar energy and passion for the business" as the current CEO.
Creed, an Australian, has a knack for adding millennial appeal to fast food: He oversaw the launch of successful products such as Doritos Locos Tacos and Cantina Bell. (Advertising Age named Taco Bell marketer of the year in 2013.) Still, leading a few thousand taco joints in the U.S. is different from overseeing a group of 40,000 restaurants in more than 125 countries.
Now Creed is being asked to do the same for Yum, injecting new energy into its pizza and chicken chains as well. Here are some of the bigger challenges he'll have to tackle:
1. China. Food safety concerns and bird flu meant trouble in China last year for KFC, as the chain's same-store sales fell 15 percent. But it's managed a nice turnaround, recently posting a first-quarter sales increase of 11 percent there. KFC has introduced a revamped menu for China—including new rice, chicken, and dessert items, to be updated yearly—to whet customers' appetites.
"We have regained consumer trust and are now beginning our journey to restage KFC as an even more youthful, contemporary, and energetic brand that is innovating for a changing China," Novak said on a recent earnings call. Deutsche Bank would have preferred Novak to stay put a bit longer, to see through KFC's rebound efforts in China.
2. Emerging markets. China isn't the only country that poses food safety concerns. Yum plans to invest $10 billion in emerging markets and open more KFC restaurants in Vietnam, India, Pakistan, Indonesia, and Nigeria, all of which rank lower than China on food safety, according to the Economist Intelligence Unit's Global Food Security Index. The index measures factors such as the existence of agencies that oversee health and food safety, as well as access to potable water.
3. KFC U.S. While there's a lot going on globally, the home turf needs some attention. KFC U.S. has lost ground to rivals including Chick-fil-A, which now surpasses the Colonel in total sales. U.S. locations have been declining over the last decade, as have sales. In the first quarter of this year, same-store sales in the U.S. dropped 3 percent.
4. Going beyond traditional fast food. Delivery and drive-thrus are staples of quick-service restaurants, but Yum is developing fast-casual concepts, too, as competitors like Chipotle continue to expand. One new Yum concept is called Super Chix—a sandwich restaurant that so far has just one location, in Arlington, Texas. There's also upscale chain U.S. Taco, set to open this summer in Huntington Beach, Calif.
Pizza Hut is testing a fast-casual by-the-slice concept in the U.S.; it already positions itself as a fancier Western dining experience in China, where pizza is served alongside locally influenced dishes and wine. And while Pizza Hut already is digitally savvy, Yum is expanding mobile ordering for KFC and Taco Bell.