U.K. Signals It Won't Block Pfizer's Bid for AstraZeneca
Thomas Penny and Robert Hutton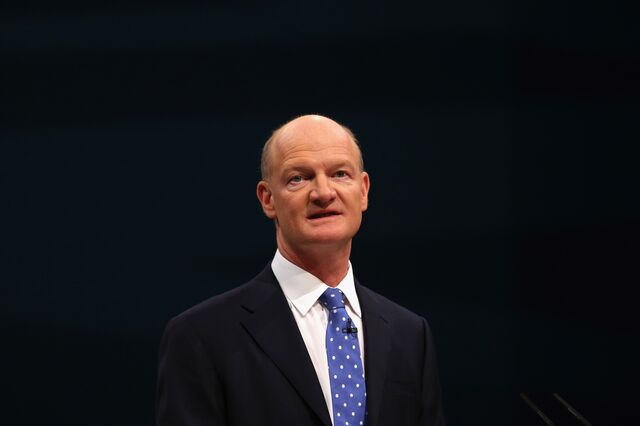 U.K. Prime Minister David Cameron's government signaled it won't stand in the way of Pfizer Inc.'s takeover bid for AstraZeneca Plc, rebuffing cross-party calls to intervene to safeguard jobs and the country's science base.
Cameron, who received a letter from Pfizer and spoke with AstraZeneca Chairman Leif Johansson today, "is clear that the U.K. government regards the potential takeover bid as a matter for the respective boards and shareholders of the two companies," the prime minister's office said in an e-mailed statement.
The government "is determined' to secure jobs in life sciences and the letter ''is a positive sign with significant undertakings on research, jobs and investment,'' Cameron's office said. The government will now weigh the proposals to see ''whether they offer sufficient protection of our priorities,'' it said.
The comments suggest that Pfizer Chief Executive Officer Ian Read has given the government enough confidence to face down mounting political opposition to the deal among members of Cameron's Conservative Party and opposition Labour lawmakers. AstraZeneca rejected New York-based Pfizer's increased offer as inadequate today.
'Getting Home'
''We've had very tough-minded conversations with Pfizer," Universities and Science Minister David Willetts said in a telephone interview. "We've emphasized the importance of R&D, the importance of manufacturing, the importance of having high-level management in the U.K. if this deal goes ahead. I think those messages are getting home to Pfizer, but there's a lot more hard-headed negotiation to come."
In its letter to Cameron, Pfizer pledged to set up its headquarters in the U.K., complete a planned AstraZeneca science hub in Cambridge, eastern England, and protect jobs in Britain. Pfizer also sweetened its bid for London-based AstraZeneca to about 63.1 billion pounds ($106.6 billion), an offer the company said failed to recognize the value of the promising experimental medicines under development.
Chuka Umunna, Labour's business spokesman, accused the government of being "in league" with Pfizer and said that for all the reassurances offered there is "grave concern" the deal was driven by tax planning and would risk U.K. jobs and "intellectual asset stripping."
'The Beast'
"The head of the beast, the central management of the new merged entity, will be in the U.S. They're simply seeking to be domiciled here for tax purposes," he told BBC Radio 4. "Do we really want of a jewel in the crown of British industry, our second biggest pharmaceutical firm, to basically be seen as an instrument of tax planning."
Officials at the Department for Business are examining how binding any commitments from Pfizer would actually be, according to a person familiar with internal discussions.
Business Secretary Vince Cable, a member of Cameron's Liberal Democratic junior coalition partner, told the BBC the letter from Pfizer was "encouraging, positive."
Critics of Pfizer's bid for AstraZeneca cite Kraft Foods Inc.'s takeover of Britain's Cadbury Plc in 2010. Cadbury agreed to be sold to Kraft for 11.7 billion pounds, creating the world's largest confectionery company.
Reputation Damaged
Before the deal, Kraft, based in Northfield, Illinois, said it would keep open a factory in Keynsham, southwest England. After the takeover was completed, Kraft announced it had decided to close the plant by 2011. A panel of lawmakers said Kraft damaged its reputation with its handling of the takeover.
"That's a real issue," Willetts said, when asked how binding Pfizer commitments are. "After the way in which Labour mishandled Kraft's takeover of Cadbury, we're very much aware of it."
Pfizer's takeover bid has become a political football as the parties highlight their differences less than a month before local elections and elections to the European Parliament. Both will be held on May 22.
Senior lawmakers from both the Conservatives and Labour weighed in against the deal today. Michael Heseltine, an adviser to Cameron on efforts to spur economic growth and a minister in Margaret Thatcher's administration, said the government should have powers to intervene against such a bid.
"There are so many issues about the science base, about the supply chains, about employment prospects that ought to be explored and I don't see any way in which this can be adequately done unless the government has reserve powers," Heseltine told the BBC.
David Sainsbury, a Labour Party lawmaker in the House of Lords who was science minister under Tony Blair, called on Cameron to block the deal, telling the Financial Times that any promises from the company were "frankly meaningless."
Before it's here, it's on the Bloomberg Terminal.
LEARN MORE