pursuits
Del Frisco's Discovers That a Steakhouse Can Be Too Manly
By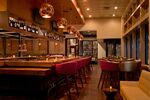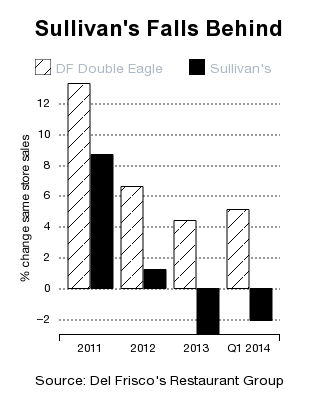 Del Frisco's Restaurant Group owns a roster of places that dish out red meat—the company's original Del Frisco's Double Eagle Steakhouse, the new and quickly growing Del Frisco's Grille, and the boxing-themed Sullivan's Steakhouse—and all together business has been good this year. An earnings report this week came out well done, except for Sullivan's.
The 19-restaurant Sullivan's chain saw comparable sales fall by 2.1 percent during the quarter, blamed in part on the bad weather. But Del Frisco's chief executive, Mark Mednansky, offered another rationale: Sullivan's décor is just too masculine, and ladies like high-priced steak, too.
The elements that mark it as "a guy's place," as Mednansky described it in an interview, include dark wood, a lack of windows, and black-and-white boxing photos in reference to its namesake, the boxer John L. Sullivan. "It was too similar to a lot of old traditional steakhouses you see today," he added. "That field is crowded."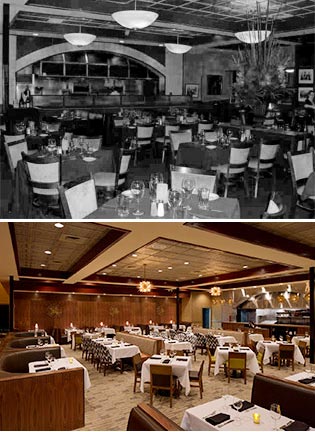 The design alienated two important groups: women and young diners. "The bar appealed to female customers," Mednansky said, "but in the dining room you wouldn't see tables of eight women having dinner." Del Frisco's Grille—one of the fastest-growing chains in 2013, according to restaurant consultancy Technomic—has more female than male customers. The average age of a Sullivan's customer, meanwhile, has been about 50 years old. With a redesign, Del Frisco's wants to bring in more 30- and 40-somethings.
After working on a new design for six months, the company has started to remodel Sullivan's to have more light, brighter colors, and contemporary artwork. So far it has completed three in Austin, Tex.; Charlotte; and Palm Desert, Calif., and plans to remodel an additional two to three restaurants this year.
It's an aesthetic that's working out for the new Del Frisco's Grille line, which launched in 2011 and has since expanded to 11 locations. The company estimates it can eventually open more than 170 Grilles, starting with five this year. It pays to have some hungry young women in your steakhouse.
Before it's here, it's on the Bloomberg Terminal.
LEARN MORE