Black Lung Mine Rule Challenged by Murray Energy
Andrew Harris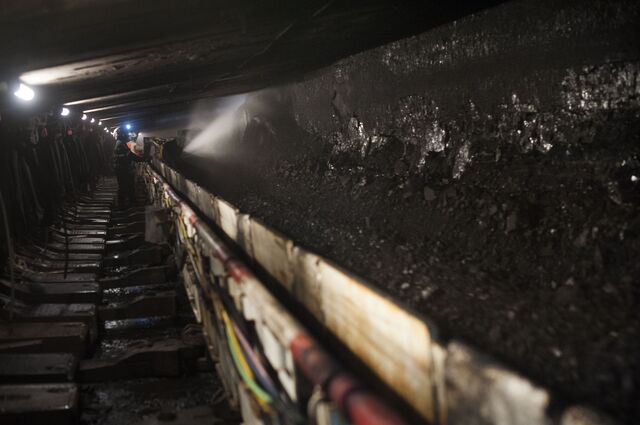 Murray Energy Corp. challenged a new federal mine-safety regulation aimed at reducing black lung disease, having argued the objectives are unattainable.
The company yesterday asked for a review of the rule at the U.S. Court of Appeals in Cincinnati. The measure, which requires a 25 percent cut in the levels of coal dust in mines, was announced last week and takes effect Aug. 1.
That goal is "technologically and economically unachievable," Murray Energy said in a statement last month. The St. Clairsville, Ohio-based business is the biggest closely held U.S. coal producer
Mining-related lung diseases like black lung, which is caused by inhaling coal dust that leads to scarring of the lungs, have killed more than 76,000 U.S. miners since 1968 while causing the payout of $45 billion in benefits to them and their survivors, according to the U.S. Labor Department.
The cost to the coal industry will be about $61 million in the first year and then less than $30 million on an annual basis, according to the Mine Safety and Health Administration, part of the Labor Department. Benefits from lower medical bills are estimated at $36.9 million a year.
Cooperative Partnership
The MSHA said in a statement yesterday that it would form a "cooperative partnership" with miners and mine operators to implement the new regulation and provide technical assistance on air sampling requirements and compliance. Amy Louviere, a spokeswoman for the organization, declined to comment on the lawsuit.
The rule's stated objective is to improve miners' health by reducing their exposure to the dust. Coal companies would be required to cut the amount of ambient dust to 1.5 milligrams per cubic meter of air from 2 milligrams.
While the regulations are scheduled to take effect Aug. 1, coal companies will have until Aug. 1, 2016, to achieve the required air-quality standards. The use of continuous personal dust monitors will be required from Feb. 1, 2016.
"MSHA has made a commitment to help coal operators be as informed as they can be, and we have asked industry and labor to join with us to get a jump-start on implementation," Joseph A. Main, assistant secretary of labor for mine safety and health, said in yesterday's statement.
Murray last month said the measure "clearly seeks to destroy the coal industry and the thousands of jobs that it provides."
Harold Quinn, president of the National Mining Association, called the new rule a lost opportunity to provide protection for miners and a threat to job security. The incidence of lung disease has decreased in most regions, he said on April 23.
"Where it does exist, it is clustered in isolated geographic areas," Quinn said.
The case is Murray Energy Corp. v. Secretary of Labor and Mine Safety and Health Administration, 14-3427, U.S. Court of Appeals for the Sixth Circuit (Cincinnati).
Before it's here, it's on the Bloomberg Terminal.
LEARN MORE