Nigerian Kidnapped Schoolgirls Forced Into Islam, Marriage
Gbenga Akingbule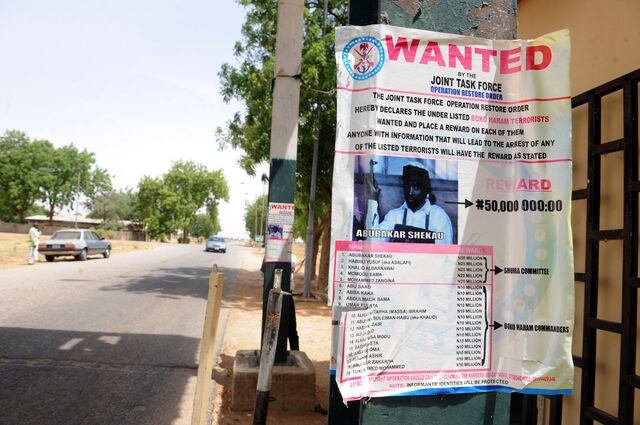 Schoolgirls in Nigeria abducted by suspected members of Boko Haram are being converted to Islam and taken as brides in forced marriages, said Pogu Bitrus, chairman of the Chibok Development Association.
Of the 230 students still missing following an April 14 raid on a school hostel in the Chibok area in the northeastern state of Borno, about 200 are Christians and the rest Muslims, Bitrus, who represents the body of community leaders, said yesterday.
Borno is the birthplace of the Islamist militant group Boko Haram, which means "western education is a sin" in the Hausa language. The group wants to impose Shariah, or Islamic law, in Africa's biggest oil producer and largest economy. Leader Abubakar Shekau warned in a video obtained in March that all students should leave university and girls drop out of school to get married.
"In Islam, it is allowed to take infidel women as slaves," Shekau said. "In due course, we will start taking women away."
The insurgency in the north and the security operations by President Goodluck Jonathan's administration to stop it have left at least 1,500 people dead this year, Amnesty International said on March 31.
So far 53 of the girls have escaped, leaving 220 still hostage, according to Asabe Kwambura, principal of the state-run Government Girls Secondary School in Chibok.
About 200 protesters marched through major streets in Abuja today to the parliament to demand action by the government to rescue the hostages. "There must be a concerted effort to bring back our girls," said Oby Ezekwesili, one of the leaders of the march. "We cannot simply act as if it is just another event."
Senate President David Mark received the protesters, saying that lawmakers "share in your pain" and would work with them for the rescue of the girls.
Before it's here, it's on the Bloomberg Terminal.
LEARN MORE