Apple's Lure Strong to Buyers Nursing Losses: Corporate Finance
Sarika Gangar and Charles Mead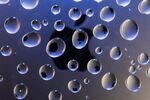 Apple Inc. is proving too big to ignore in the bond market, where investors nursing losses from the computer maker's $17 billion debt sale last year are still seen lining up to participate in a new offering that may come as soon as this week and be of similar size.
"A lot of these institutional buyers need to be a part of these big deals because they need to mimic the indexes and they need to play in the new name," Jody Lurie, a Philadelphia-based corporate credit analyst at Janney Montgomery Scott LLC, said in a telephone interview on April 25. "There's a lot of factors that forced their hands into such a bond offering, and those factors are still there."
The iPhone maker is planning to offer notes to help fund a $30 billion increase to its stock buyback plan after the shares rose 32 percent since the previous bond issue, compared with losses of as much as 6.5 percent on the debt. The company may sell securities in time to lock in rates ahead of an April 30 Federal Open Market Committee policy statement, Lurie said.
Apple said in an April 23 statement that its financing this year may rival the size of the offering 12 months ago, which was the largest corporate sale on record at the time. Some of the declines in last year's notes, for which investor orders were almost three times the amount of available securities, are attributable to the Fed curtailing stimulus measures, which pushed 10-year Treasury yields to a more than two-year high.
Borrowing Costs
The company paid a 2.1 percent weighted average coupon last year to raise $14 billion of fixed-rate debt with a weighted average maturity of about 12.1 years, according to data compiled by Bloomberg. That same package today would probably require an average borrowing cost of 3.72 percent, based on Apple's current bond yields, Bloomberg data show. The increase in rates would translate into about $227 million of additional interest payments for the first 12 months.
Kristin Huguet, a spokeswoman for Apple, declined to comment.
Apple's $3 billion of 3.85 percent bonds due 2043 have led losses among the debt sold in 2013, declining 6.5 percent since issuance, followed by a 4.5 percent decrease on $5.5 billion of 2.4 percent notes due 2023, Bloomberg data show. Apple's stock rose 2.1 percent to reach $584.11 per share at 1:28 p.m. in New York today.
'Investors' Minds'
The plunge in longer-maturity Apple bonds may have hurt buyer psychology even though the losses resulted more from rising Treasury yields, according to Lon Erickson, a money manager at Thornburg Investment Management Inc., which didn't purchase debt in last year's sale. That may push the company to initially offer more generous yields relative to Treasuries this time around, though it's likely that strong demand will drive those spreads tighter as the deal is marketed, Erickson said.
"I'm sure it'll be in the back of investors' minds, and so maybe bankers and Apple, being cognizant of that, will start the talk a little bit wider," said Erickson, whose Santa Fe-based firm oversees $90 billion. "But I wouldn't be surprised if folks just piled in and drove it to the point where there wouldn't be any extra compensation for it."
The 10-year notes sold last year now yield 3.3 percent, or 63.7 basis points more than similar-maturity Treasuries, according to Trace, the bond-price reporting system of the Financial Industry Regulatory Authority. The price fell to 93.1 cents on the dollar from 99.87 at issue when the spread was 75 basis points. A basis point is 0.01 percentage point.
Buyer 'Appetite'
Apple is rated Aa1 by Moody's Investors Service and AA+ by Standard & Poor's. Verizon Communications Inc.'s $49 billion offering in September unseated Apple's April deal as the largest on record, Bloomberg data show.
The company plans to increase its capital return program to more than $130 billion from the $100 billion announced last April, according to the statement. Bonds may be sold in the U.S. and internationally.
"I see a lot of appetite for high-rated names, especially coming from pension funds and insurance companies," Dorian Garay, a New York-based money manager for an investment-grade debt fund at ING Investment Management, said in a telephone interview. "I don't expect a significant concession given where demand is right now."
Before it's here, it's on the Bloomberg Terminal.
LEARN MORE