Sony to Start Real Estate Unit as CEO Seeks New Business
Grace Huang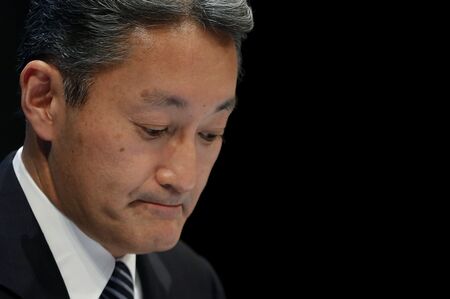 Sony Corp. will start a real estate business as Chief Executive Officer Kazuo Hirai seeks to leverage information from the company's consumer electronics division.
The real estate unit, which will begin operations in August, will include a brokerage, property management and consulting businesses, the company said in a statement. Sony is making an initial investment of 250 million yen ($2.4 million).
Sony is struggling to find new hit products to capture a consumer shift to mobile devices made by Apple Inc. and Samsung Electronics Co. as demand for televisions, cameras and personal computers declines. Hirai is trying to spur a revival at the company after it forecast a $1.1 billion loss in the year ended March 31 and said it would cut 5,000 more jobs and reduce expenses.
"Sony has accumulated personal information through its Vaio and PlayStation businesses, so the company may be able to use the consumer database in the real estate business," said Yasuo Nakane, an analyst at Deutsche Bank AG in Tokyo. "It's more about asset optimization, rather than a strategic move."
The new unit will be called Sony Real Estate Corp. and be based in the upscale Ginza neighborhood in Tokyo. Sony formed a team this month to look at new ways of generating business, according to the statement.
The Nikkei earlier reported that Sony plans to enter the real estate market and that it aims to develop 10 new businesses over three years, with toys among other options.
Before it's here, it's on the Bloomberg Terminal.
LEARN MORE