pursuits
Liz Wahl, Former RT News Anchor, Quits and Prospers
Liz Wahl resigned on national television. How did that work out for her?
By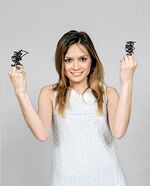 For as long as there have been jobs, paychecks, and bosses, there have been workers fantasizing about a glorious exit. Not just quitting, but tendering a resignation so full of indignation, unleashed with such certitude, that the world is forced not only to take note of your righteous integrity but also of your ex-employers' gross deficiencies—their moral failures, their hypocrisy, their pathetic dental plan. For most, the heroic resignation is a daydream. Not so for Liz Wahl, 28, who recently quit her way into global prominence.
When Wahl joined RT—Russia's state-sponsored English-language news network—in September 2011 as a correspondent based in Washington, she had high hopes of doing serious journalism. But Wahl says over the next two-and-a-half years she grew disillusioned, coming to believe that the network was little more than a gussied-up propaganda machine for the government. In late February, when Russian forces invaded Ukraine's Crimean Peninsula, things got worse. Wahl grew increasingly uncomfortable with RT's one-sided coverage of the crisis and its glowing hagiography of Russian President Vladimir Putin. On a Wednesday in March, Wahl decided not just to resign but to do it in dramatic fashion, on live TV.
She grabbed her cell phone, went to the bathroom, and quietly called her boyfriend to let him know what was coming. She scrawled some notes to read on the air. Then she went back to her desk and prepared to make a hasty exit after her broadcast. Inside the studio near the end of the live 5 p.m. news hour, Wahl looked into the camera. Her heart was careening. "My grandparents came here as refugees during the Hungarian revolution, ironically to escape the Soviet forces," she said. "I cannot be a part of a network funded by the Russian government that whitewashes the actions of Putin. I am proud to be an American and believe in disseminating the truth. That is why after this newscast I am resigning."
The station went to a commercial break. Wahl pulled out her earpiece, took off her microphone, and after a brief talk with her disapproving news director, walked out of the RT office building for the last time. A short while later, her cell phone began ringing. The clip of her resignation was going viral on the Internet. Cable news bookers were going bonkers. Everybody wanted her on their show.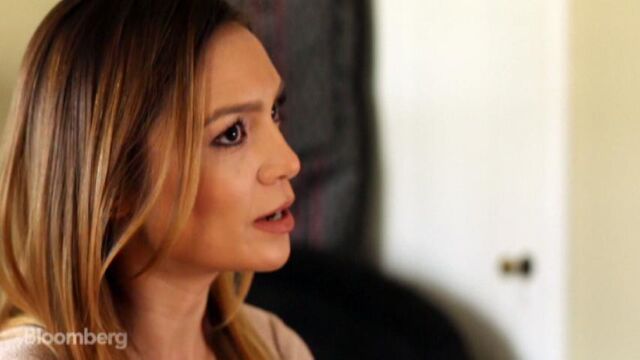 In the ensuing media blitz, Wahl gave interviews to CNN's Anderson Cooper, Comedy Central's Stephen Colbert, and ABC's Barbara Walters, among others. Stories about her resignation appeared in news outlets around the world. The New York Daily News credited her with breaking through "the Iron Curtain." She wrote a feature for Politico entitled "I Was Putin's Pawn." Wahl says she has no regrets. "I am happy I did it on the air," she says. "There's not anything I would change."
Which is not to say that everything went perfectly. Two weeks after Wahl's departure, Truthdig, an online news site, published an article alleging that "Cold War-hungry neocons" had "stage managed" her exit from RT. The article included a handful of anonymous quotes from Wahl's former co-workers criticizing her professionalism and questioning her motives for quitting. "There are definitely some people on the inside of RT who are not happy with what I did," she says. "Whenever you shake something up, you're not going to make everybody happy."

Wahl says she hopes she inspires other disillusioned workers. "If going to work every day makes you feel like you're part of a problem, there are some instances in which people have an obligation to speak up," she says. "It's applicable to a variety of industries. In finance, business, law—in any industry if you see egregious wrongdoing—you should stick up for what you think is right. What I've learned is that the aftermath is not going to be perfect. But for the most part, I feel better. My conscience feels better. And people appreciate when you speak up and do the right thing. Sometimes taking that risk can be worth it."
To date, Wahl has not yet landed a job. But she says the interest has been strong from potential employers, who have expressed little skittishness about her capacity for future workplace loyalty. Wahl believes the worse Russia behaves in Ukraine, the better her drastic actions appear in job interviews. She is fielding a number of public-speaking opportunities. "I have faith that it's all going to work out," she says.
Before it's here, it's on the Bloomberg Terminal.
LEARN MORE