RBA Repeats Steady Cash Rate Likely as Domestic Demand Boosted
Michael Heath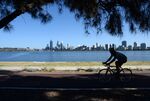 Australia's central bank reiterated the most prudent course is likely to be a period of steady interest rates as it noted low borrowing costs are helping boost domestic growth.
"A strong pick-up in dwelling investment was in prospect and there was some evidence that consumer demand had strengthened a little," the Reserve Bank of Australia said in minutes released today of its April 1 meeting, where it left the cash rate at a record-low 2.5 percent. "However, many businesses appeared to be waiting for an increase in current demand to occur before they were willing to increase investment spending."
Markets and economists predict the central bank will leave rates unchanged this year to avoid a growth gap emerging as mining companies plan fewer projects. Low borrowing costs are driving up home prices, underscoring why the RBA may be reluctant to add to its 2.25 percentage points of cuts since late 2011.
Australia's dollar has climbed since the April 1 meeting as traders boosted bets that the RBA's easing cycle has ended. The RBA noted the increase came even as commodity prices dropped.
"The exchange rate remained high by historical standards," the minutes showed. "Despite commodity prices falling further over the past month, the exchange rate had appreciated a little further. While the decline in the exchange rate from its highs a year earlier would assist in achieving balanced growth in the economy, this would be less so than previously expected given the rise in the exchange rate over the past few months."
Trading Partners
The central bank said in today's release that the expansion in Australia's major trading partners looked to have remained around average in early 2014, and noted signs that growth had eased in China, Australia's biggest trading partner.
Chinese authorities' "concerns about credit growth might constrain stimulus measures in the event that some support for growth was needed," the RBA said.
Record-low rates in Australia have stimulated the nation's property market. House and apartment prices in the largest cities surged 10.6 percent in the year to March 31, led by a 15.6 percent increase in Sydney.
"Members noted that dwelling investment had increased moderately in the December quarter, with a pick-up in renovation activity, and that the high level of dwelling approvals in recent months foreshadowed a strong expansion in dwelling investment," the minutes showed. The RBA is betting housing construction will pick up some of the hiring slack from waning mining investment.
Loose monetary policy has also boosted household spending and confidence, with Coles supermarkets and Woolworths Ltd. among companies hiring.
Stronger Employment
The board's April 1 meeting came before government data showed Australia's unemployment rate unexpectedly declined in March to 5.8 percent from a revised 6.1 percent, the biggest drop since August 2010.
"A range of indicators of labor demand suggested a modest improvement in prospects for employment," the RBA said. "Members noted that future employment growth was likely to continue to be concentrated in service industries."
Australia's new Liberal-National government is due to release its first budget in May. The central bank said today that "planned fiscal consolidation at state and federal levels was likely to weigh on public demand for some time."
Before it's here, it's on the Bloomberg Terminal.
LEARN MORE