Millennials Still Feel the Recession's Bite
Low home values keep the young from accumulating wealth
by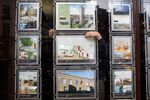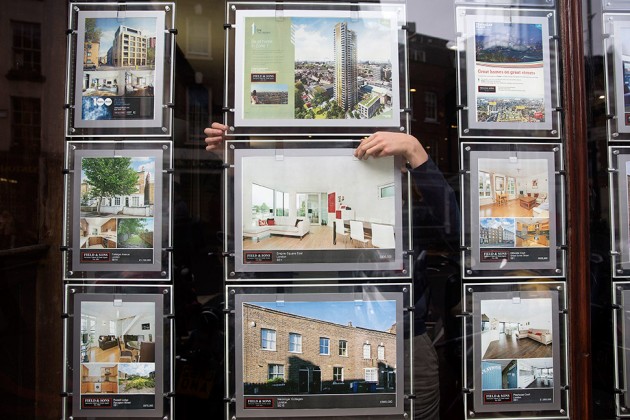 The damage from the collapse of the U.S. housing market wasn't evenly distributed. Just ask Jason and Jessica Alinen. The couple, who live near Seattle, declared bankruptcy in 2011 when the value of their house dropped to less than $200,000 from the $349,000 they paid right before the slump. "We thought we'd have a white-picket fence, two kids, two dogs, and $100,000 in equity," says Jason, 33.
For households headed by someone 40 years old or younger, wealth adjusted for inflation remains on average 30 percent below 2007 levels, according to research published in February by the Federal Reserve Bank of St. Louis. In normal times younger households spend a greater share of their income on furnishings and cars than their older counterparts. Today the young are spending more cautiously. "These changes going on with individual balance sheets could have impacts on the whole economy," says William Emmons, who wrote the St. Louis Fed study with Bryan Noeth. "Maybe this is one of the reasons that it's been so hard to understand this weak recovery."
Young families were more exposed to the slump because homes represented a larger share of their wealth, according to Emmons and Noeth. Today the average value of housing on young families' balance sheets remains about 35 percent below its 2007 level. Many young Americans have deleveraged so much that their debt declined 23.7 percent from 2007 to 2013, Emmons says. Outstanding education debt, however, has climbed to $1.2 trillion, more than total credit card debt. "Tight credit standards and student-loan debt have had a dampening effect on the entry-level buyer," said Martin Connor, chief financial officer at homebuilder Toll Brothers, during a presentation on March 3. Homeownership rates for 35- to 44-year-olds dropped 6.3 percentage points, to 60.9 percent, from 2007 to 2013.
The fact that younger households' "wealth levels are down, that they're less likely to own homes, that they're not even comfortable setting up their own households as renters, that has consequences," says Richard Fry, a researcher at Pew Charitable Trusts. Since fewer young people own homes, fewer are benefiting from the rebound in prices. "I am concerned that the decline in homeownership is secluding millennials from building wealth."
Before it's here, it's on the Bloomberg Terminal.
LEARN MORE