pursuits
Automattic, Steward of Wordpress.com, Snaps Up Longreads
By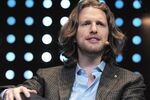 In the desert of short news bites and unsatisfying blog posts, the website and weekly e-mail Longreads is a refreshing anomaly. Since 2009, the small Oakland (Calif.) company has been linking to stories of more than 1,500 words, offering a smorgasbord of great articles from underappreciated websites as well as from more established publications. Its Twitter account, @longreads, promises "the best storytelling on the Web" and is well followed in media circles.
Today the site announced it is being acquired by Automattic, the company that operates the common blogging system WordPress. Financial details weren't disclosed. Matthew Mullenweg, the chief executive of Automattic, says he'll add the Longreads staff of four to WordPress's editorial team, which highlights new material on WordPress.com and the company's mobile app. "The world cannot live on 140 characters alone," Mullenweg said. "Longreads embodies a lot of what we really value with Automattic and WordPress."
Open-source WordPress software powers many of the world's news organizations, including this one. Automattic operates as the primary steward of the WordPress community, and its premium tools are used to run such sites as Time.com, NYPost.com, and Quartz. In addition to empowering writers, Mullenweg says he's been trying to expand the company's focus to reading and finding great nuggets on WordPress blogs. The "Freshly Pressed" page on the WordPress site, for example, currently points to such posts as this one, about neurotically planning a Bar Mitzvah, and another on how autistic kids express love.
Longreads was founded by Mark Armstrong, a longtime Web executive who was looking for things to read on his phone. He says about half a million people follow the Longreads site or its Facebook or Twitter accounts. A Longreads subscription costs $3 a month and gives members daily recommendations; the weekly e-mail is free.
Armstrong says the acquisition will allow his fledgling company, which has been bootstrapped until now, to continue ferreting out meaningful stories. One question is whether the new ownership will affect which stories show up on the Longreads site and in e-mails. Armstrong vows that it won't. "The idea has been to provide the best collection of reading material on the Internet, both from well-known writers as well as [from] undiscovered writers and publishers," he says. "It's all about the mix of writers and topics, and that is part of our DNA."
Before it's here, it's on the Bloomberg Terminal.
LEARN MORE