Gold Least Preferred for Morgan Stanley as Decline to Resume
Glenys Sim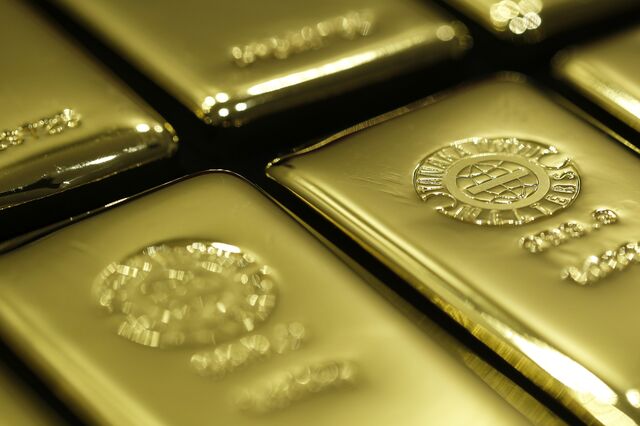 Gold is Morgan Stanley's least preferred commodity among metals as prices resume a decline this year on the outlook for rising U.S. interest rates and low inflation expectations.
The factors that boosted bullion in the first quarter, including tensions in Ukraine, are set to weaken, analyst Joel Crane wrote in a report today. While the 2014 forecast was raised 5 percent to $1,219 an ounce, average prices are still expected to drop for the next four quarters, Crane said.
Bullion's 12-year bull run ended in 2013 as the Federal Reserve prepared to reduce monthly bond-buying that fueled gains in asset prices while failing to stoke inflation. Prices rose in January and February even as the Fed cut purchases, as Russia's annexation of Crimea and mixed U.S. economic data sparked demand for a haven. Gold was ranked last by Morgan Stanley in a table of commodity preferences, according to the report.
"As many of the factors that supported prices in the first quarter dissipate, we believe the gold price is set to resume a declining trend," Crane wrote. Over six months, equities, credit and the dollar are favored over haven assets, he said.
Gold for immediate delivery, which averaged $1,292.15 an ounce in the first quarter, traded 1.1 percent higher at $1,311.61 at 4:59 a.m. in New York, according to Bloomberg generic pricing. Prices may average $1,250 an ounce this quarter, $1,185 between July and September, $1,150 in the final three months of this year and $1,125 in the first quarter of 2015, according to the report.
Goldman's View
Gold's first-quarter gains reflected bullish influences that were transient, and prices will drop as the U.S. recovers, Jeffrey Currie, head of commodities research at Goldman Sachs Group Inc., said in a report last month.
The U.S. central bank will tomorrow release minutes of the Federal Open Market Committee's March meeting. Chair Janet Yellen said at the time that the central bank may start to raise borrowing costs about six months after ending its asset-purchase program, expected later this year.
Holdings in the SPDR Gold Trust, the largest bullion-backed exchange-traded product, expanded last month and in February to snap a run of 13 monthly declines. They stood at 809.18 metric tons yesterday, 0.5 percent lower in April.
Before it's here, it's on the Bloomberg Terminal.
LEARN MORE