Tuesday Night Fever: New York's Dancerati Aren't Waiting for the Weekend
By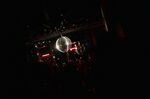 It's the witching hour on a bright-lights Saturday night. Rockwear is hanging unworn. The house beats are calling your name. Do you wanna dance?
Heck yes. Does anyone else, is the question.
A handful of house and electronica clubs tend to appear, week after week, in the nightlife guides, listed as the best places to dance in New York. So, despite the chilly weather, it was surprising to find several of these hot spots half empty on one Saturday night last month, and then on another.
It Wasn't Wild
I step below Bill's Bar and Burger into a dark room where a lone disco ball dangles over empty bottle service banquets. It's Hilo , the Meatpacking District's no-cover darling. What sounds like an FM house remix blares from a jean-jacket DJ. About the only thing twirling down here is her hair.
She's warming up, says Hilo's general manager, Binh Douglas. "The more beats per minute, the more people stay awake, the longer they stay and spend. That's why you don't hear hip-hop as much late at night. It's a lower BPM," says Douglas.
Surely the one-year-old boîte, with its 200-clubber capacity, was hoping for more than 50 or so revelers at 12:30 a.m. Was it just an off night? "Saturday night in general is our busiest night, and 12:30 to 1 a.m. is our highest traffic," Douglas said when I checked back with him. "I think we had a rush later, after you left."
I hit Cielo , Meatpacking's other best dance club. Past velvet ropes and a woman in a babushka who takes a $25 cover, three people are busting a move in the wee hour past 1. The European-ish crowd props up the bar and bobs heads to house beats, disappointing the pantyhose ladies who had broken out curling irons for the occasion. General Manager Michael Vieira says Saturday is his best night. "Typically by 12:30 we are rolling," he says.
Is this Manhattan's dancerati?
Vieira is certainly trying to make it so. "We book top-tier artists and DJ's on a weekly basis and work with the best promoters NYC has to offer," he says.
The scene wasn't much more monstrous at Chinatown's "hip to the max" go-to spot Le Baron , or at West Chelsea's "models and bottles" club Marquee , where there was more drinking going on -- at $1,500 minimum "VIP" bottle service tables -- than dancing.
"We'll have more people come out in the summer when it warms up. People won't mind standing online outside in heels so much," says Marsha Thompson, Le Baron's events and operations coordinator. "We get more traffic when we're collaborating on an event. The whole place was packed when we did SHK [Seen Heard Known] magazine's fifth-issue launch party."
Granted, it was just a couple of Saturday nights in the not-so-merry month of March. Yet the hot clubs I visited that same month were packed, even on a Tuesday night.
Winning the Weeknight Crowd
Why, in Manhattan of all places, is Saturday night a slump?
"This winter has been brutal. It's been slow the past three months," says club scene veteran Noah Tepperberg, 38. He's co-owner of six nightclubs, Marquee among them. Slow at this club is a relative term; the official capacity is 597, but Tepperberg claims to welcome between 600 and 1,000 over the course of a good night. "Our best night is Wednesday, because not as many other clubs are open," he says.
Weeknight clubbing is trending for several reasons. Tepperberg says the main one is competition. Fridays and Saturdays are harder on clubs, as people disperse to a greater variety of nightlife options -- lounges and restaurants that book live music, venues that throw theme parties, bars open only on the weekend. "There are so many more clubs now than there used to be," Tepperberg says.
So Manhattan club owners are increasingly counting on DJ's and promoters to maximize their followings on social media and radio, to win the weeknight crowd. For some, it's working.
Take "Tuesday Baby Tuesday" nights at Finale . The Lower East Side spot has gained a reputation for owning the night, using big-name DJ's and a performance event style (as in aerialists on the ceiling) to lure hundreds into 6,000 square feet of blue velvet beats. It's sweaty and loud enough to have spurred Bowery residents totake the club to court for noise violations. On my outing, the 20-something crowd was into some noise violations of its own.
"Every night of the week it's a different club," says promoter Abe Quinones, 38, who's been working the scene since he started out as a 14-year-old DJ. "1 Oak has Wednesday for the money people. They avoid weekends, when the bridge-and-tunnel crowd comes out," a longtime aversion that has become more pronounced since Brooklyn club openings have increased the competition for bodies. As Quinones tells it, expensive weeknights have become Manhattan clubs' most potent weapon. "They gotta make their money somewhere," he says.
In Brooklyn, Williamsburg garages and Bushwick warehouses are sprouting up. "I hear Output is very good," says Marquee's Tepperberg. Sure enough, on Loot's second Saturday night out, the Williamsburg club teemed with hundreds of knit-capped, tattooed youngsters who had flocked to an industrial-chic warehouse to trance the night away. New York City is strict about where it issues cabaret licenses, helping Brooklyn's industrial landscape trump an increasingly residential Manhattan.
What Happened?
In this, the city of myriad choices, why are would-be 70s disco queens being driven from the floor by electronic droning? Shouldn't simultaneous desires for Pat Benatar, Jay-Z and Bruno Mars all be sated on demand? The lamentation is beautifully captured in New York magazine's map of the city's storied nightclubs, now passing their days as an IHOP or a Rent-a-Center.
In the 70s, we had Studio 54, shimmering in the cocaine dust of disco magic, before owners Steve Rubell and Ian Schrager pleaded guilty to charges of tax evasion. In the 80s, the West Side's Danceteria welcomed the birth of punk and became a legend with Madonna's first live performance. By the 90s, Twilo was importing European music and crowning its DJs as trance and house music pioneers. Their strong-bass style is still spinning today.
But by 2001, Twilo had shut down, amid Rudy Giuliani's quality-of-life campaign, and club owners were decrying the city's "war on nightlife."
And now? "We play house music consistently at our clubs. We've always played house -- it's high-energy," says Tepperberg, claiming his "choice" house beats are part of what has kept the club "consistently profitable" and open since 2003.
Is New York's golden age of dancing really over? No. There'll be new fads, crazes and revenue streams. We just hope, like Kevin Bacon circa 1984, it involves dancing.
Next, Loot goes undercover with one of the city's most sought-after Black Card promoters to see how the nightlife elite really rolls. Meet you back here in "Past the Velvet Ropes."