Mergers Are Back in Fashion—for Now
Companies spend freely to buy rivals as the global economy heals
by , , and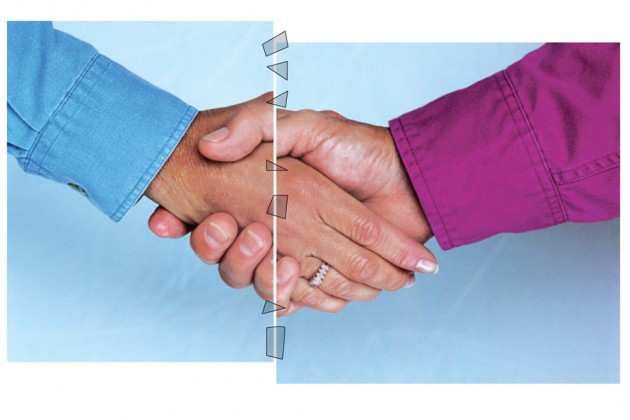 After years of holding back as Europe lurched from crisis to crisis, the region's companies are leading a global dealmaking comeback. Western European buyers announced $149 billion of acquisitions in the first three months of the year, a gain of almost 60 percent over the same period in 2013 and the biggest jump worldwide, according to data compiled by Bloomberg.
Interest rate cuts and central bank pledges to buy the bonds of crisis-hit countries have boosted business confidence in Europe, and the euro area economy grew more than economists expected in the fourth quarter of 2013.
Worldwide, the value of announced acquisitions rose about 26 percent, to $637 billion in the first quarter, the best start to a year since 2007. Technology and communications companies announced $174 billion of takeovers globally, the data show. Chief executive officers are "more optimistic that they can operate within the context of an improving economy," says Hernan Cristerna, global co-head of mergers and acquisitions at JPMorgan Chase in London.
Comcast's $45.2 billion agreement in February to buy Time Warner Cable is the biggest deal so far this year. That month, Facebook made a $19 billion offer for WhatsApp. Vodafone Group in March agreed to buy cable provider Grupo Corporativo Ono for $10 billion. "M&A activity is being driven by convergence, consolidation in individual mobile markets, and an evolving regulatory environment," says Adrian Mee, head of international M&A at Bank of America. "Companies have large amounts of cash, particularly in the tech sector."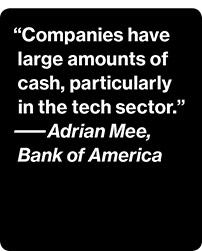 There may be more mergers to come in telecommunications. AT&T remains interested in a takeover of Vodafone, people familiar with the situation have said, and Sprint, the U.S. carrier owned by Japan's SoftBank, is exploring a tie-up with T-Mobile US.
Consumer companies are also contributing to the M&A recovery. In January, Japan's Suntory Holdings agreed to buy Beam for $16 billion including debt to gain brands such as Maker's Mark whiskey. In March, Albertsons, the supermarket chain owned by Cerberus Capital Management, said it would pay about $9 billion for rival Safeway.
As last year showed, a strong start in M&A can fizzle. After takeovers of Dell and H.J. Heinz in the first two months of 2013, activity during the rest of the year was lackluster. "Conditions for dealmaking have been quite good for the last couple of years, but the mindset has been cautious because of whatever the looming crisis of the day was," says Gregg Lemkau, global co-head of M&A at Goldman Sachs. "People now seem to be looking for reasons to do deals, rather than reasons not to do deals."
Before it's here, it's on the Bloomberg Terminal.
LEARN MORE