A New SAT Is Coming, What Do I Do?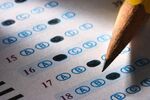 This tip for improving your SAT score was provided by Veritas Prep.
By now, we're sure that you've gotten word one way or another that the College Board has announced changes to the SAT. The last time a major alteration was made to the SAT came in 2005, when scoring shifted from a 1600 scale to the current 2400 scale through the addition of a writing section. It seems SAT is going back to the 1600 scale and making the Essay optional.
High school student are probably wondering: "What am I going to do now? How am I going to study and prepare for this new test? Will there be material to practice with?"
First, take a deep breath and relax. The changes to the SAT won't go into effect until spring 2016 so if you are a sophomore, junior, or senior graduating in 2014, 2015, or 2016, you won't be affected at all. You will be able to study for and take the current SAT until the January 2016 test—typically the last SAT seniors can take ahead of college application deadlines. Everyone up to and including the class of 2016 should continue to study material for the current SAT and ignore that a new SAT will come in 2016. Current freshman and anyone in the class of 2017 are in a different situation—with options.
The class of 2017 can:
1. Take the current SAT before spring 2016 and avoid having to deal with the new SAT.
2. Take both versions and choose to submit the better score. (This may be tricky because scaling and percentiles may not be available for the first test administration.)
3. Take the current SAT and the ACT and submit the better score; most schools will accept either test.
Here are a few of the modifications to the SAT. This is not a comprehensive list:
SAT Through Spring 2016
Structure: Three required sections: Critical Reading, Writing, and Math
Essay: Essay is 25 minutes and is included in the Writing section
Scoring: Scored out of 1600 with a separate score for Essay
Vocabulary: Vocabulary tested includes obscure words and meanings
SAT After Spring 2016
Structure: Two required sections: Evidence-Based Reading and Writing and Math
Essay: Essay is optional
Scoring: Scored out of 1600, with a separate score for Essay
Vocabulary: Vocabulary tested relates to "relevant words in context." The words in question are widely used in college and professional life and have multiple meanings, depending on their context.
You should also note the date, "April 16, 2014," in your calendar.  That's when College Board will release sample questions for the new SAT. Make a point to go online that day and check out the new questions coming to the SAT. It will give you a much better idea of how different the question content and format will be.
Finally, remember to make a plan to practice. Whether you will be taking the current SAT or the new format, you will need to commit several dozen hours studying and taking practice tests to make sure you give yourself the best chance at getting a top score.
For further information about the new SAT, please visit the Veritas Prep blog!
Before it's here, it's on the Bloomberg Terminal.
LEARN MORE