J&J Accepts $4 Billion Offer From Carlyle for Ortho Unit
Drew Armstrong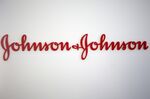 Johnson & Johnson accepted the $4 billion offer from Carlyle Group LP made in January to acquire the health-care products company's only diagnostics division.
The acceptance comes after consultation with relevant works councils and trade unions, New Brunswick, New Jersey-based J&J said in a statement today. The unit, for sale since November, had $1.89 billion in sales last year, or about 2.6 percent of J&J's revenue.
J&J has said that it's goals are to be the first or second biggest in areas where it competes or to own businesses complementary to other J&J units. Today's move is part of an industry trend in which Pfizer Inc. and Merck & Co. have sold or may sell off secondary units to focus on primary businesses.
Carlyle, based in Washington, plans on operating the medical diagnostics business as a stand-alone company, said people with knowledge of the matter in January. The unit makes blood tests to screen for diseases.
Today was the deadline for J&J to accept the deal announced on Jan. 16, the company said. J&J had received two other offers for the division, people familiar with the situation said in December: a joint bid from Blackstone Group LP and Danaher Corp., and a combined offer from CVC Capital Partners Ltd. and Leonard Green & Partners LP.
The deal should close near the middle of this year, J&J said in the statement. J&J rose less than 1 percent to $98.23 at 4 p.m. New York time.
Before it's here, it's on the Bloomberg Terminal.
LEARN MORE