After Crimea, This Tiny 'Republic' Says: 'Annex Us Next'
Jeffrey Tayler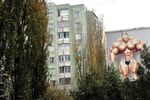 Trans-Dniester, a tiny, self-proclaimed "independent republic" wedged between Moldova and Ukraine, has a hammer and sickle on its flag, a parliament called the Supreme Soviet, a Soviet-sounding national anthem praising "the friendship of peoples," and about 200,000 Russians out of a total population of 510,000. Following Crimea's annexation, it also wants to join the Russian Federation.
Roughly the size of Rhode Island and lacking its own Internet domain, direct-dialing codes, or even an airport, Trans-Dniester depends economically on Moldova while maintaining its own currency (the Trans-Dniester ruble), military, and police force. It contains the greater part of what was Moldova's heavy industry, mostly steel. Known for little besides being a hotbed of organized crime, it has enjoyed de facto sovereignty since declaring independence from Moldavian Soviet Socialist Republic (MSSR) in 1990.
Two years later, Trans-Dniester fought a war with Moldova, the MSSR's successor, ending with a cease-fire that failed to resolve Trans-Dniester's status as a nation. No United Nations member country, much less Moldova, recognizes Trans-Dniester's independence; two other zones of frozen conflict and quasi-statehood—Abkhazia and South Ossetia in the Caucasus Mountain region—do. Apart from Moldovans and possibly Ukrainians, who would oppose Trans-Dniester's annexation? It's not clear.
On March 18, the same day Russia accepted Crimea back into its fold after a 60-year separation, the chairman of the Supreme Soviet, Mikhail Burla, sent his counterpart in Russia's State Duma, Sergey Naryshkin, a request that Russia consider annexing the Pridnestrovian Moldavian Republic (as Trans-Dniester has formally styled itself). There would surely be great popular support for joining Russia; whether Russia would want it is another question. The Russian government has intermittently been involved in trying to resolve the territory's status, but Putin himself has not voiced any desire to admit it into the Russian Federation. It's unclear why he would want to. With a gross domestic product of about $1 billion, the economy of Trans-Dniester would represent a drop in Russia's oil and gas bucket.
The legal basis for Trans-Dniester's request for annexation rests on a controversial bill introduced in late February, just as Putin was beginning his stealth takeover of Crimea. The bill would have made it legislatively easier for Russia to unilaterally incorporate foreign territories if they lack "effective legitimate" governance and hold referendums in favor of switching sovereignty to Russia. State Duma deputies of the A Just Russia party crafted the legislation, apparently, to pave the way for Crimea to join Russia, but Putin chose a different way to induct the peninsula and the bill was withdrawn. As Vladimir Pligin, head of the State Duma's Committee on Constitutional Legislation explained: "The need for this legislation disappeared, and all decisions concerning changes to the status [of Crimea's] autonomy can be made within the framework of existing Russian legislation."
Joining Russia would likely receive plenty of support in Trans-Dniester. In a 2006 referendum, 97.2 percent of the breakaway republic's population—which is about evenly divided among Russians, Ukrainians, and Moldovans (with Russian as their lingua franca)—voted in favor of accession to Russia. Trans-Dniester's Supreme Soviet has already passed the first reading of a bill adopting Russian legislation as its own and has made Russian the republic's official language. Moreover, Trans-Dniester faces economic isolation if Moldova signs an Association Agreement with the European Union, as it soon may. (The rejection of this same type of agreement by Ukraine's former president, Viktor Yanukovych, sparked unrest in November 2013, which led to his ouster in late February.)
The Russian government is due to take up Trans-Dniester's accession request as soon as Thursday. Ukraine's recent actions may influence its decision, if it makes one, on whether to accept Trans-Dniester's entreaty. Ukraine's interim government, fearing infiltration by "terrorists," last week banned entrance by Russian passport-holders of Trans-Dniester ages 18 to 65 and halted freight shipments to Russian troops stationed there. Russian Deputy Prime Minister Dmitry Rogozin, known for nationalist views shared by the Kremlin, has called Ukraine's partial closing of the border with Trans-Dniester a "most flagrant violation" of Ukraine's status as a peacekeeper.
Russia is dealing with the diplomatic fallout from its annexation of Crimea, which is perhaps reason enough for it to forestall bringing Trans-Dniester into the mix. Russia also lacks a land border with Trans-Dniester, which could complicate Russian efforts at supporting it. Nevertheless, Putin's speech announcing Crimea's annexation leaves little doubt that the Kremlin will, from now on, certainly take notice when Russian speakers clamor for the salvation of the mother country.
Before it's here, it's on the Bloomberg Terminal.
LEARN MORE