Developer Jay Cross on What Makes a Great Public Space
The Hudson Yards developer on great public spaces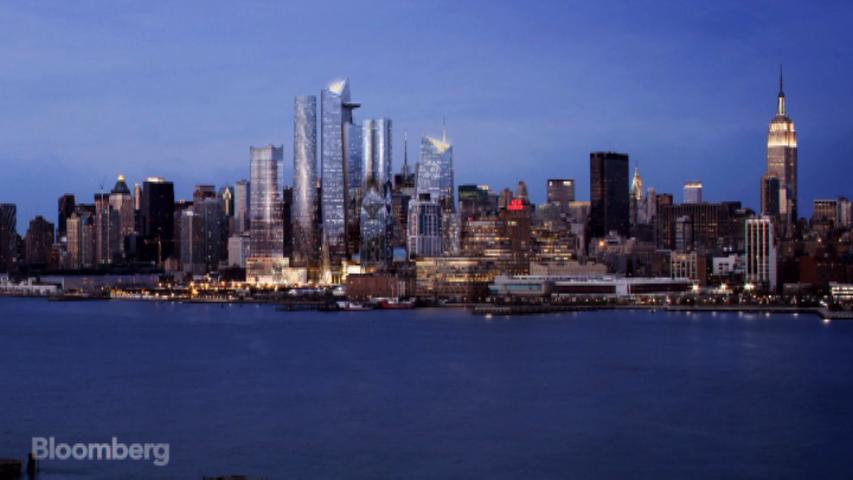 Jay Cross is overseeing the Related Companies' Hudson Yards—17 million square feet of commercial and residential space in Manhattan—the biggest U.S. real estate development on record. As president of the New York Jets, he helped build MetLife Stadium
What makes a great public space?
One of the things we're realizing is we haven't built great public spaces for a very long time. So we're trying to learn from those classically inspired spaces. People want to congregate. They want to feel comfortable. There needs to be a certain degree of intimacy. Yet there needs to be an ability for thousands of people to gather. I think of Trafalgar Square or Piazza San Marco or Place des Vosges.
What's changed between then and now?
This is a topic that's perplexed me. It has a lot to do with size. When I was with the Jets, we conceived of a stadium that would have housed the NFL Jets but could transform itself into an arena for the NBA Knicks or the NHL Rangers. We invited in Olaf Sööt, one of these very eccentric engineers. We went through the whole process, and then we said, "Well, wait a minute, the sightlines won't work." And he sat back in his chair and said, "Oh, yes. Everything works until you draw it to scale." It's this tension that you get when a creative idea meets math. Our reaction to making things bigger was to take something we liked and just blow it up.
How are you tackling that at Hudson Yards?
We decided to try and think of it in terms of precincts, so that the open space to the north will be a lush garden, heavily landscaped. Then we have a plaza in the middle and a grove by the residential buildings. We're also doing a monumental piece of art in the middle of it—the hub of the wheel.
These buildings are tall—one is 80 stories.
As these buildings get bigger, we're going back to our sort of anti-postmodern theory. We want to make them abstract. But as you bring them to the ground, then you run the risk of having a very sterile environment. So the key, we think, is to take the bottom 10 to 20 floors of each building and reduce it to a comfortable scale.
Does that make the buildings seem smaller?
We've come to realize that monumentality in and of itself is not a bad thing. Some of the most familiar buildings, like Grand Central—the big columns and the big arches—are fine as long as you're using comfortable materials. At the ground level we're taking away some of the glass and bringing stone into play.
That'll work with your 14 acres of open space?
When we get frustrated, we turn to that one designer who, no matter what the scale is, always get the details right. That's good old Mother Nature.
Before it's here, it's on the Bloomberg Terminal.
LEARN MORE