In Horowitz's Silicon Valley Tell-All, a Woman's Place Is Strictly Hypothetical
By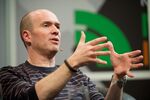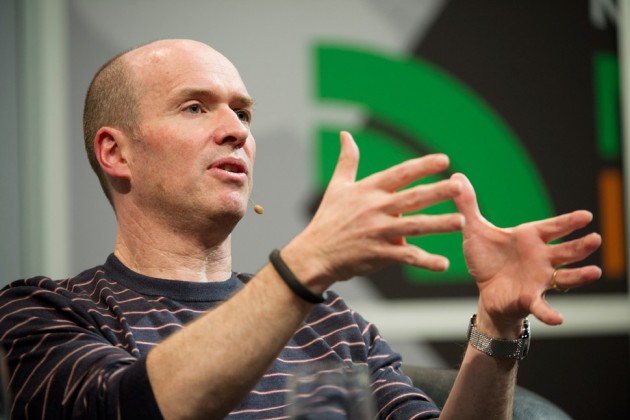 When Ben Horowitz's publicist reached out to see if I wanted to interview him about his new book, The Hard Thing About Hard Things, I enthusiastically said yes. Along with investing in such winners as Facebook and selling his own company for $1.6 billion, Horowitz's hip-hop expertise has been acknowledged by Harvard. (At the South by Southwest festivals on Sunday, rapper Nas said Horowitz had changed his life.) Management advice aside, Horowitz could no doubt dish about working with tech stars, rap artists, and partner Marc Andreessen. (Bloomberg LP, which owns Bloomberg Businessweek, is an investor in Andreessen Horowitz.)
Horowitz does share some memorable anecdotes, mainly from his tumultuous experience running Opsware (formerly Loudcloud). By his calculation, he spent eight years battling brutal competitors, faltering customers, and negative press—broken up by only three days of peace. He reaped the reward, selling the business in 2007 for a hefty 16 times trailing earnings to Hewlett-Packard, which his partner says upped its own offer without knowing it was the only bidder at the table. Score. It's a refreshingly candid look at all kinds of challenges, from bad timing to bad hires.
What Horowitz reveals about Silicon Valley's testosterone-fueled culture is equally fascinating. This is a business book in the tradition of Sun Tzu. Horowitz loves the fact that a job candidate threatened to "put a bullet in the head" of underperforming sales reps at a previous gig—and hires him, because it shows the guy is determined to win. Horowitz responds to complaints about profanity at work by publicly embracing cursing. A good call, perhaps, when you have such strategies as "the S––– Sandwich" and describe business as "motherf–––––' chess."
When extracting lessons from this celebration of unbridled aggression, Horowitz suddenly switches to the pronoun "she." To Horowitz, "tough times separate women from girls." The "Ms. CEO" of this book isn't leaning in; she's too busy cussing and poaching and training her people so their asses don't get shot off in battle. Horowitz has three daughters, and he says this was a "small gesture of inclusion" to let girls see Silicon Valley as a place for them.
It's clearly not, and Horowitz's persistent use of "she" comes off as social satire in a world with so few actual women. Horowitz's battles are fought with other men, an army of entrepreneurs, agents, gurus, rivals, and investors who win through brilliance, courage, technical prowess, influence, an obsessive work ethic, and a deep desire to murder the enemy. In Silicon Valley, "her" is more likely to refer to your operating system than to your business partner. In the first 90 percent of the book, I counted three females: a human resource staffer, a woman whose husband ran NetLabs, and Horowitz's wife Felicia, a woman with "award-winning green eyes" whose focus seems to be family and her husband's success. He doesn't present a real-life female peer until four pages from the end, when he hires Margit Wennmachers, a marketing guru-turned-venture capitalist whom he dubs "the Babe Ruth of PR" and "Sultan of Swat."
The surprise isn't discovering a dearth of powerful women in Silicon Valley. It's that a man who has worked so hard to promote opportunities for women (proceeds from the book will go to support international women's rights) seems oblivious to the fact that they're absent from his own professional life—or why. Horowitz seemed a little offended when I asked why so few real women show up. He noted that a lot of the action takes place before 2007, and much has changed since. Besides his father, conservative writer David Horowitz, I'm apparently the only one who noticed a disconnect between repeatedly using "she" in a book about men. By the time I got back to my desk, a crisp message from the publicist reminded me that this is a book about leadership, not women in tech.
That's true. And Horowitz's ideal leader in a time of crisis is someone who happily signs memos "f––– you" and finds it exhilarating to work from 8 a.m. to 10 p.m. for six months straight. In short, they're a lot like him. It's a world where women can have balls, too; as an example, Horowitz cites VMware co-founder Diane Greene, who, he says, uses the same language of leadership as any man. Maybe the hardest thing about hard things is figuring out whether a broader mix of warriors can win the war.
Before it's here, it's on the Bloomberg Terminal.
LEARN MORE