Sha Hwang, the Designer Hired to Make Obamacare a Beautiful Thing
How a data-viz superstar helped turn around healthcare.gov
By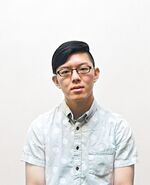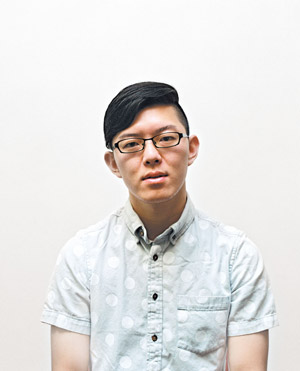 A little before midnight on Christmas Eve, Sha Hwang's phone rang. It was Jini Kim, an ex-Google executive he'd met two years earlier. She'd joined President Obama's "tech surge," the frantic effort to fix healthcare.gov. By then, the site was an all-out debacle, and the White House had assigned U.S. Chief Technology Officer Todd Park to sort it out. As one of his top lieutenants, Kim was actively recruiting coders and designers with flexible schedules and a sense of civic duty, or at least a willingness to come to Washington and work on a high-profile, if troubled, project.
Kim said the effort needed help. Specifically, it needed Hwang to make the site easier to use, so that Americans who wanted to buy health insurance through it wouldn't get frustrated and give up.
"I was like, 'Is this a joke?' " Hwang says. "Because I'd only met her once for coffee. And she said, 'No, it's not a joke. Let's talk right now.' "
Until that night, a months-long, round-the-clock, public-service effort had not been part of 28-year-old Hwang's plans. In the world of information design and data visualization, he's a superstar. With two partners he developed Movity, a mapping company, while at Y Combinator in 2010; later that year, the real estate website Trulia bought it for an undisclosed sum. Since then, Hwang has worked on a variety of mapping projects, including Meshu, which turns customers' map data into jewelry. He also created Gifpop!, a Kickstarter-backed art project to turn animated GIFs into greeting cards.
The common theme in his eclectic portfolio is an ability to give large data sets a measure of humanity. One map in particular had caught Kim's attention: Hwang's "Home and Away" project for CNN, which juxtaposed where American soldiers had died in combat with their hometowns in the U.S. "He pays attention to beauty and ease-of-use, which we all talk about when we talk about design," says Kim. "But having someone who is thoughtful about the human condition is a very important piece."
The early problems with healthcare.gov were on the back end—the databases and servers weren't prepared to handle the volume of traffic, and the site crashed and crashed. Hwang's expertise is on the other end. It's not his job to make the database work but to ensure the site makes sense to citizens looking for health insurance. "I was scared," says Hwang. "It's something that I care really deeply about and something I care about doing well. … You have a giant site that's very complex. But you still need to ask very simple questions and think about the users."
A few days after Christmas, Hwang left his home in Brooklyn, N.Y., and checked into a nondescript hotel in Columbia, Md., where the engineers had been encamped for weeks. From the outside, the "ad-hoc team"—as it was called internally—looked like Hollywood's idea of tech. It was mostly male, mostly young. Almost everyone came from the Bay Area. Several had either Google or Y Combinator on their résumés. They worked late, slept little, and ate a lot of mall lunches.
Inside, it felt different. Startups struggle against self-doubt: Will anyone use this thing after we launch it? In Maryland there was no question that the government's health-care site would be useful—the big question was how much could the team change, and how quickly. There were no drink-ups, no hackathons. Few had gone home for the holidays. Given the enormity of the task, it became clear to Hwang why Kim felt entitled to call a near-stranger late at night on Christmas Eve. "Every person matters when we're signing people up, and having the best experience was crucial," she says. "We needed constant improvement, even if it's small, and we wanted to execute as soon as possible, because it can save lives."
The team working on the reboot of healthcare.gov isn't willing to say much about the actual work, but as an example of Hwang's impact, CTO Park cites the redesign of the account creation process. It used to take five screens to set up an account to shop for health insurance. Hwang cut it to two, simplified the text, and made the design responsive so it looks good on screens of all sizes. "Along the way he did these little things that made the screen more beautiful," Park says. "That's just what Sha does. He makes things beautiful." The generic-looking graphics and clunky instructional boilerplate were replaced with a pleasantly subtle map and plain English instructions. Kim and Park call the account creation process "the Sha screens." As a result of the changes, they say, 10 percent more users complete their registration in one sitting than they did before the redesign. Account registrations on mobile devices are up 30 percent.
With the open enrollment period ending on March 31, some 5 million people have signed up for health-care insurance through the exchange. Although healthcare.gov is largely fixed in the eyes of the public, the team is still working feverishly. (A spokeswoman for the Centers for Medicare and Medicaid Services politely nixed our plan to visit the hotel, saying they didn't want any disruptions until open enrollment ends.)
Hwang has returned home and continues to work on the project remotely, making periodic trips down to Maryland. He's thinking about what comes next. Before Kim called, he'd planned to spend this winter starting a fellowship program to encourage designers to do more social- or civic-focused work. Healthcare.gov has given him a glimpse of what that might look like.
"This project makes me think, if the U.S. has the chance to make something as impactful as the Government Digital Service in the U.K., it feels like an incredible opportunity," he says, noting that the GDS—the U.K. government's comprehensive digital overhaul—was also born of a botched health-care rollout.
Healthcare.gov demonstrated how badly the U.S. government needs to join the modern era of digital design and development—and that its time-honored procurement and contracting processes may be the worst possible way to manage software projects. It also showed that, outside of the traditional government pipelines, talented individuals are waiting and willing to help. "No one ever asked us, 'Why are you calling me?' " says Park. "More often they say, 'How can I help?' "
Before it's here, it's on the Bloomberg Terminal.
LEARN MORE