In Oil Spill Liability Mess, BP Gets Stuck With Its Own Deal
Paul M. Barrett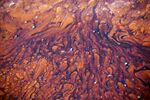 BP had another very bad day in Louisiana. For the second time in two months, a federal appeals court panel told the London-based energy producer that it's stuck with the multibillion-dollar deal it made with plaintiffs' lawyers to settle one portion of its enormous liability stemming from the April 2010 Gulf of Mexico oil spill.
BP has argued for a year that the administrator overseeing the settlement has been paying out hundreds of millions of dollars in unsubstantiated claims to small business owners in the gulf region. The appeals court said, in effect: "Too bad." BP's lawyers agreed to a loosely worded settlement, the appellate panel concluded Monday, and now the company has to keep paying, even when there is no clear evidence—or any evidence at all—that business losses were related to the spill.
This setback is even worse for BP than it sounds. In the course of arguing that it was being shaken down by local claimants and their contingency-fee lawyers, the oil company made some blunt accusations against the settlement administrator, Patrick Juneau, and the U.S. district judge in New Orleans who appointed Juneau and supervised his work. Now Juneau's authority to calculate damage awards has been endorsed, and the federal trial judge, Carl Barbier, has been vindicated.
What's more, Barbier is presiding over an additional component of the litigation against BP—and in that proceeding, he'll have an opportunity to repay the company for suggesting that he runs a sloppy and conflict-ridden operation. There's a technical legal doctrine describing BP's situation: "Stuck between a rock, a hard place, and a visibly irritated federal judge who has broad discretion to slam you with a truly gargantuan judgment."
BP has already paid out some $26 billion for clean-up and damage claims related to the rig explosion and spill that killed 11 men and spewed oil all along the gulf coast. The settlement at issue in Monday's ruling was signed in March 2012 and covered economic losses by certain businesses. The company originally estimated the pact's value at $7.8 billion. Strangely, the settlement did not have any kind of overall cap.
By last year, BP was protesting that the business-loss settlement had become a free-for-all, with money flowing out so quickly that the estimated total bill would exceed $9 billion—and that number was climbing. The company tried to get Barbier—and then the U.S. Court of Appeals for the Fifth Circuit—to rein in the payments, arguing that some claims were utterly "fictitious."
The appellate court ruled that the terms of the settlement may have been flexible, but BP had signed on the dotted line. "These requirements are not as protective of BP's present concerns as might have been achievable, but they are the protections that were accepted by the parties and approved by the district court," the Fifth Circuit panel said in a 2-1 ruling. "There is nothing fundamentally unreasonable about what BP accepted but now wishes it had not."
Not only does BP have to continue paying the private business claims, it also faces a trial before Barbier in which the federal government is seeking $17 billion or more in environmental penalties. That case is expected to continue for the rest of 2014. "BP disagrees with today's decision," company spokesman Geoff Morrell said in an e-mailed statement. He added that his employer is considering further appeals.
Another issue BP's board of directors might ponder is whether the lawyers who committed the company to the ill-fated 2012 settlement—both outside counsel and in-house attorneys—deserve to stay on the case.
Before it's here, it's on the Bloomberg Terminal.
LEARN MORE