Man Group Rises on $115 Million Share Buyback and Fund Flows
Jesse Westbrook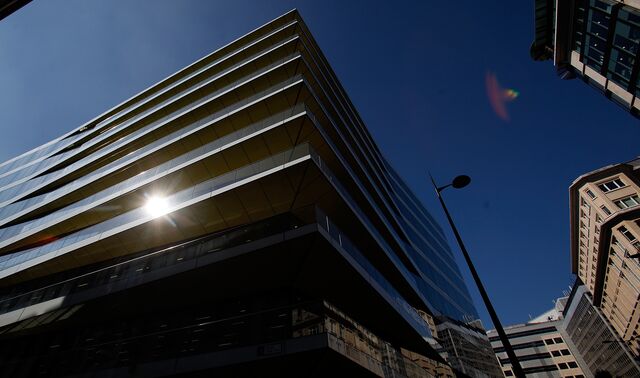 Man Group Plc, the world's largest publicly traded hedge-fund firm, rose the most in more than three years after announcing a $115 million stock buyback and saying clients added money to its funds for a second straight quarter.
The shares climbed as much as 15 percent in London trading. The company's funds had $700 million of client inflows in the fourth quarter, as $5.5 billion of sales outpaced $4.8 billion of redemptions, London-based Man Group said as it released full-year results today.
Man Group also said it's on track to cut costs by $270 million by the end of next year. Redemptions slowed in 2013 as hedge funds managed by its GLG Partners unit posted positive returns, though AHL Diversified, the biggest Man Group hedge fund, lost money for the third straight year and shrank to $11.9 billion in assets as of Dec. 31.
"The positives are numerous," Peter Lenardos, an analyst at RBC Capital Markets in London, said in a note to clients today. "Management is doing an exceptional job of reducing and containing costs and securing net inflows given the market backdrop."
Assets under management rose 3 percent to $54.1 billion for the three months ended in December, boosted by the net inflows and investment gains at GLG. JPMorgan Chase & Co. analyst Rae Maile estimated assets would rise to $53.9 billion in the quarter ended Dec. 31, while Lenardos of RBC predicted an increase to $54.3 billion.
Profit Swing
The shares rose 12 pence, or 14 percent, to 96.10 pence in London, valuing the company at 1.8 billion pounds ($2.9 billion). It was the biggest jump since November 2010, according to data compiled by Bloomberg. The stock has still fallen 6.6 percent over the past 12 months.
Man Group earned $56 million before taxes last year, compared with a loss of $748 million in 2012. The company had more than $1 billion of charges in 2012, including a $746 million impairment to write down the value of GLG.
Adjusted earnings per share were 14.1 cents, beating the 12.5 cent estimate from Numis Securities Ltd. analyst David McCann. Performance fees, which Man Group charges its clients for gains made in the firm's investment funds, more than doubled last year to $193 million. Management fees, which the company charges to oversee investor assets, fell 20 percent to $967 million.
'Choppy' Performance
"Performance, the single most important driver of our success, remains choppy," Chief Executive Officer Emmanuel Roman told analysts on a conference call today. "It is difficult to have high levels of conviction in many asset classes. Accordingly, we remain cautious in our outlook."
AHL's performance has weighed on the company's stock price and prompted Lenardos to say it needs another acquisition to diversify the business. AHL, which relies on computer algorithms to spot profitable trends in interest rates, bonds, stocks and currencies, has fallen 2.1 percent this year through Feb. 24 after declining 2.8 percent in 2013, according to data compiled by Bloomberg.
As of Jan. 31, 28 percent of AHL's assets were above their high-water mark, which is the level at which hedge funds can charge clients the most lucrative performance fees, Man Group said in the statement.
AHL's three years of losses have come as central banks buy bonds and other financial assets to stimulate the economy. Such interventions can alter the expected movements of securities prices and break up trends, according to fund managers.
Before last year's third quarter, Man Group had suffered two years of outflows. The company's assets have fallen by about 23 percent from $68.6 billion since the end of 2010, and its stock price has plunged by almost 70 percent. Roman, 50, has responded by cutting costs, restructuring management and buying back Man Group's debt. He joined the company in 2010 as part of Man Group's $1.6 billion purchase of GLG.
Before it's here, it's on the Bloomberg Terminal.
LEARN MORE