French Beret Makers: Then There Was One
The traditional industry struggles against inexpensive imports
by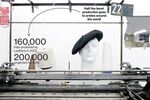 The beret Basque, which has been as much a symbol of France as baguettes and Gauloises, is an endangered species. On Feb. 10, Laulhère, a 174-year-old beret company, became the country's sole maker of traditional berets after it bought Blancq-Olibet, its only French competitor, which was almost 200 years old.
Cheaper knockoffs from China, India, and the Czech Republic have made survival hard for local makers of berets. Men's berets made by Laulhère can cost anywhere from €40 ($55) to €75, and women's are priced between €20 and €95. Imports can cost as little as €2.
Based in the foothills of the French Pyrenees, where the round and flat woolen hat was invented by shepherds to protect themselves from the Basque region's damp, Laulhère has chosen not to compete on price but instead on Frenchness, a quality that combines craftsmanship with authenticity. On its website, Laulhère says: "To us 'Made in France' still means something."
"There are berets and there are berets," says Mark Saunders, head of sales at Laulhère and an Irishman who married into the French beret-making family. "If you don't want to smell like a sock wearing a wet beret, only our traditional French beret doesn't retain odors. Small details like that make a difference."
The fight for survival by Laulhère—itself rescued in 2012 from bankruptcy in a €500,000 purchase by French military garment maker Cargo-Promodis—shows in miniature how hard it is for President François Hollande to meet his goal of making France more competitive. Hobbled by high labor costs, many French companies have struggled to retain global market share. Their setbacks have contributed to the nation's slumping economy, which has barely grown since 2012 and pushed unemployment to a current 16-year high.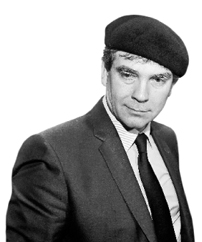 While Hollande has courted major foreign companies to invest in France, Arnaud Montebourg , minister for industrial renewal, has trumpeted the virtues of iconic French products and the "Made in France" label in order to create local jobs. In October 2012 he posed on the cover of Le Parisien Magazine, standing before the French flag in a sailor's jersey, wearing a Michel Herbelin watch and holding a Moulinex blender. Last April he attended a Made in France fair in Paris, touring booths wearing a Laulhère beret.
Laulhère's Saunders says the company is banking on demand from the high end of the market to revive its fortunes. New owner Cargo kept the staff and invested in machinery. Laulhère, which had €1.7 million in sales last year and recorded a loss, expects "to break even this year," he says.
The company plans to produce 200,000 hats in 2014, up from 160,000 in 2013. Half its beret production goes to armies around the world. The rest go to consumers, including traditional wearers in the Basque region. Until the late 1980s, France produced several million berets each year. Sales then slid as Asian rivals churned out cheap versions. The biggest blow fell in 2001 when the French military ended the draft, eliminating hundreds of thousands of army orders. The number of beret factories in Oloron-Sainte-Marie, the town in the Bearn region where most French berets were made, fell from almost 30 to two: Laulhère and Blancq-Olibet.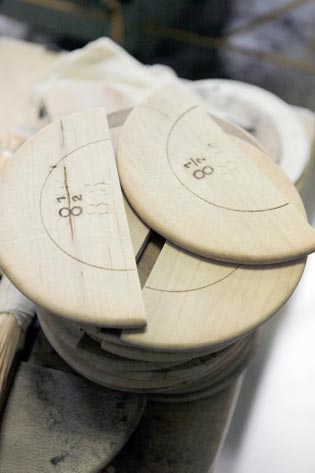 The traditional French beret is made with half a mile of merino wool and contains a ring of leather inside to help it fit snugly. The hat is water-resistant and keeps its shape even after it's been rolled and jammed into a pocket. While factories started manufacturing them industrially in the early 19th century, the beret Basque was originally a cottage industry, with the hat woven in the homes of shepherds.
The beret became fashionable for women in the 1930s and turned into a symbol of the French resistance during the German occupation in World War II. Armies in France and the rest of the world started adopting the beret as part of their uniform after the war. "Côte d'Ivoire, Kuwait, Saudi Arabia, and other countries used to have Chinese, Pakistani, or Indian berets, but they switched," Saunders says. "They became aware that it's a technical product and it's useless to get a cheap version."
The U.S. Army used non-French wool berets until 2011, replacing them with patrol caps. Saunders says the U.S. would never have abandoned the beret if it had bought French: He's hoping to sell to the Americans. Vive l'alliance!
Before it's here, it's on the Bloomberg Terminal.
LEARN MORE