PepsiCo Director Quitting to Lead Health Institute That Touted Soda Tax
By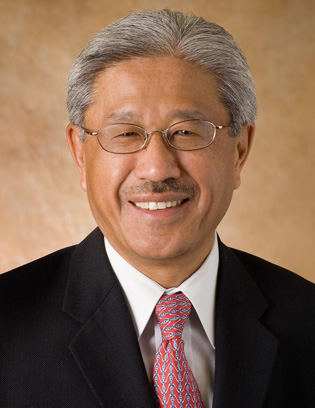 The newly appointed president of the Institute of Medicine, which advises government leaders and policymakers on health issues, plans to resign from several corporate boards in advance of taking his new job—including one that might have created a sticky situation.
Among the companies that Victor Dzau will sever ties with is PepsiCo, according to Jennifer Walsh, a spokeswoman for the IOM. "Dr. Dzau had already decided to step down from corporate boards before he accepted the position," she says.
For Dzau, who's leaving his position as chief executive officer of the Duke University Health System to head up the IOM, the PepsiCo relationship might have been a problem: Several of the company's products are among those blamed for contributing to the obesity epidemic in the U.S. The Purchase (N.Y.)-based company is best known for its Pepsi soft-drink line and snacks including Fritos and Cheetos.
The IOM, which has identified solving the nation's weight problem as a top priority, endorsed the idea of a soda tax in a report detailing the "staggering toll" of obesity. The agency estimates obesity-related illness in the U.S. costs $190 billion a year.
The Institute of Medicine is a nonprofit organization affiliated with the National Academy of Sciences. Much of its research is conducted at the request of Congress or federal agencies, and its work is highly regarded among many policymakers and medical professionals.
Dzau's board affiliations, as well as his pay at Duke, have drawn flak in the past. Walsh says the IOM would not disclose what it will pay Dzau, who begins his six-year term in July. He was paid $2.8 million by Duke's health system in 2012, according to the system's most recent return filed with the Internal Revenue Service.
He has been a member of the PepsiCo board since 2005. In a Dec. 2 filing with the U.S. Securities and Exchange Commission, PepsiCo reported that Dzau owned 32,592 shares of company stock, valued at $2.5 million. He also serves on the board of Medtronic, the medical device company based in Minneapolis. Medtronic disclosed last April that Dzau owned 15,520 shares of its stock, worth $872,241.
Those amounts don't include annual compensation paid for his board service. Both companies still list Dzau as a board member on their websites. He's also still listed as a member of the board at Alnylam Pharmaceuticals.
PepsiCo declined to comment, said spokesman Jeff Dahncke. Medtronic spokeswoman Cindy Resman says Dzau notified the company on Feb. 13 that he intends to resign from the board on June 30. Alnylam didn't respond to requests for comment. Media representatives for Duke also declined to comment or make Dzau available for an interview.
A cardiologist by training, Dzau previously worked at Harvard University and Stanford University before landing at Duke. He conducted early research related to the development of ACE inhibitors, a widely prescribed class of drugs used to treat high blood pressure.
Before it's here, it's on the Bloomberg Terminal.
LEARN MORE