NBC.com's Olympic Ads Repeat Ad Nauseam
NBC.com's repetitive commercials are driving us insane
by and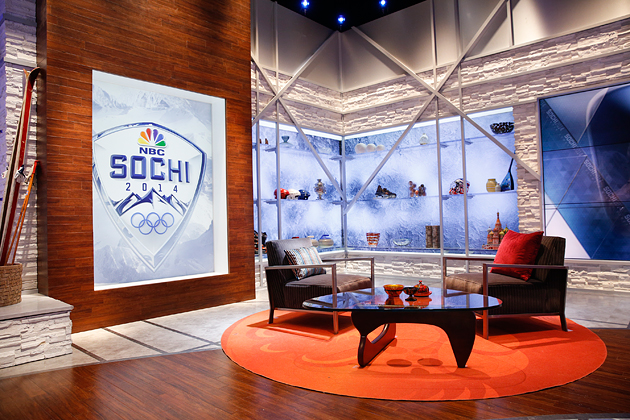 On first viewing, it's really cute, that animated Coca-Cola commercial starring a puffin who can't open his bottle and the kindly polar bear who comes to his rescue. But lately we've been fantasizing about plucking the feathers—one by one!—off that smarmy puffin's wings. It's not that we hate polar birds; it's just that we've been forced to watch that ad about 100,000 times while using NBC's otherwise admirable streaming portal, nbcolympics.com. By Sochi's closing ceremony, cartoon global warming will seem like a happy outcome.
Unlike traditional television broadcasts in which advertisers purchase airtime during commercial breaks, NBC's online operation accepted ads only from its major sponsors for Olympics coverage. The perverse consequence is that by midway in any given event, we'd endured Coke's tundra tear-jerker at least a half-dozen times, with few other offerings mixed in between.
"You don't want to show the same freaking ad to the same individual in the same hour. That's just waste, pure and simple waste," says Jim Nail, an analyst at Forrester Research, who's had his own run-ins with tedious streaming-video ads during the Olympics. "It does get really annoying."
On NBC's prime-time coverage of the games, the commercials have been more numerous and diverse. Sure, some ads repeat if you watch long enough, but the overall mix is sufficiently varied so as to prevent even minor exasperation. But during online viewing in the games' first week, an ad for Bounty paper towels ran three times in a row with no interruptions in a single commercial break. A Procter & Gamble spot featuring Olympic mothers played over and over, Groundhog Day-style, to the point where we found ourselves hating … moms? During a men's moguls replay, the same BP spot—extolling several famous American contenders' energy (get it?)—repeated more than 10 times.
This small sponsor pool is linked to NBC's rules: Only brands reaching a certain spending threshold on TV can buy digital-video ads, a restriction intended to ensure that the network can keep up with demand. "There's a capacity issue online," says Rick Cordella, the head of digital at NBC Sports, who says the network had no problem finding interested brands. NBC reported sales of $50 million in digital ads for the Olympics, more than double the haul for the 2010 Vancouver Winter Games—though that's still only a fraction of the overall national ad sales of $800 million for Sochi.
It's not just NBC. Repetition has become endemic in digital-video advertising for many sports broadcasts. ESPN's recent streaming coverage of tennis's Australian Open had an even sparser crop of sponsors. And the NBA League Pass streaming-video service doesn't have ads but instead fills every break with an infuriating song and an inert scoreboard.
While maddening, this monotony might be a selling point for media companies. Marc DeBevoise, general manager for sports, entertainment, and news at CBS Interactive, says some advertisers actually want to see their ads run repeatedly during online broadcasts. Sponsoring live sports has traditionally given businesses the opportunity to insert themselves forcefully into the actual events, and replaying the same handful of commercials can be a way to re-create that familiarity.
"We don't get to replace Jim Nantz saying, 'Brought to you by Home Depot,' " DeBevoise says. "But we do have other forms of value to deliver to that sponsor." He has a point. Post-Olympics, every time we drink a Coke, we'll remember those sweet polar bears. And then think fondly of strangling them.
Before it's here, it's on the Bloomberg Terminal.
LEARN MORE