pursuits
Dallas Museum of Art Trades Memberships for Data
The Dallas Museum of Art wants to know what its visitors are up to
By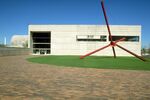 When Maxwell Anderson took over as director of the Dallas Museum of Art (DMA) two years ago, he told the board he wanted to offer free memberships to anyone willing to share some data—even when it's just their name and e-mail address. Anderson's idea is novel in the staid world of art museums, but it echoes what companies such as Google and Facebook have long understood: Learning as much as you can about your customers' behavior can be more valuable than the price of admission. "We're trying to incentivize people to represent what they're doing, where they're going, and how they're spending their time," Anderson says.
Entry fees represent only a sliver of museum budgets except at a handful of global tourist destinations. At the DMA, admissions and entry-level memberships combined would have covered about 5 percent, or $1.2 million, of this year's $24 million budget. Anderson is betting that by getting more people in the door and measuring their engagement he can use the information to persuade major donors, foundations, and the city—whose dollars make up the bulk of the budget—to increase their giving.
Free membership is available to any DMA visitor willing to enter their name and e-mail address or phone number on iPads that greet them at the entrance. (Admission is now free for everyone, whether or not they join the program.) Members are given a card that they can scan when they enter galleries, earning points toward such perks as free parking and gift shop discounts. They can earn additional points by identifying works of art they like or bringing friends along to the museum.
Since introducing the program in January 2013, the museum has registered more than 50,000 DMA Friends, as free members are known. It continues to add more than 1,000 Friends per week. Before free memberships were introduced, the museum had 18,000 paid members.

The program has so far delivered about 2 million records that show how visitors use the museum. "In the past all we've ever known is that some number of anonymous people have entered a space," says Robert Stein, the museum's deputy director and a software developer who previously worked with Anderson at the Indianapolis Museum of Art. The DMA is using the data to learn which galleries are the most popular, which events attract visitors from city neighborhoods where museum membership is thin, and the rate of repeat visits. It's similar to the metrics relied on by online retailers, Stein says, but "instead of clickstreams, you're looking at streams of activity in a physical space." Mindful of privacy concerns, the museum tracks activity only when members decide to check in to the museum or scan a card in a gallery.
Melody Kanschat, executive director of the Getty Leadership Institute at Claremont Graduate University in Claremont, Calif., which runs training programs for museum executives, predicts the DMA's data gathering will become more common in the art world. "Our field has not had a very good way of measuring and explaining its impact," she says.
Officials at almost a hundred other museums have inquired about the DMA's approach, says Anderson, and in September the museum received a $450,000 grant from the Institute of Museum and Library Services to test the technology at the Denver Art Museum, the Minneapolis Institute of Arts, and the Los Angeles County Museum of Art.
Anderson says the data he's gathering helps him pitch deep-pocketed donors that the museum depends on. When he can show members joining from low-income areas, that tells supporters that their gifts aren't just subsidizing wealthy visitors. That's helped the DMA secure more than $5 million in new giving since the change, he says, including a $4 million anonymous donation supporting free admission. More visitors also means more revenue from ancillary sources such as parking and gift shop purchases.
Anderson says he wants to reduce the barriers to visiting the DMA and make the museum more representative of its community. He maps memberships by Zip Code to identify neighborhoods with few members and then considers how to reach residents of those "art deserts," as he calls them. "If everybody coming is old, rich, and white, pretty clearly we're failing as an institution," he says.
Before it's here, it's on the Bloomberg Terminal.
LEARN MORE