New York Fashion Week: Chaos on the Runway
As some designers defect, IMG looks for ways to make Fashion Week cool again
Kurt Soller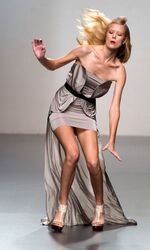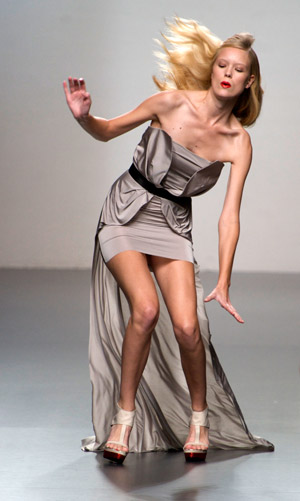 Despite its glitz, buzz, and Instagram potential, New York Fashion Week (Feb. 6 to Feb. 13) has deceptively simple business goals. Designers spend as much as $1 million to stage runway shows for department-store buyers who they hope will sell their clothes; financiers who they hope will invest in their lines; editors who they hope will publicize their looks; and those most influential of influencers—celebrity stylists, elite bloggers, and YouTube stars—who they hope will generate clicks and purchases. Several companies, led by title sponsor Mercedes-Benz, subsidize the costs, eager to court this stylish cohort themselves.
That group of fashion insiders only numbers a few hundred people, and many fewer guests attended Fashion Week as recently as the early Aughts, when it was held in New York's Bryant Park. But head over to Lincoln Center, the event's current home, and you'll instead encounter dozens of street-style photographers loitering outside and hordes of fans waiting to get photographed. (It's the blogging world's equivalent of tailgating.) Inside the venue are even more hangers-on, folks credentialed to be there but not actually invited to shows, patronizing a gauntlet of sponsors pushing cheap cosmetics, bottled energy drinks, or that hot new granola bar. "It's difficult for those who are working, as part of their jobs, to maneuver through some of the excess," says Steven Kolb, chief executive officer of the Council of Fashion Designers of America, the trade association representing the majority of designers staging shows.
IMG, the media conglomerate that's owned the citywide event since 2001, has a problem on its hands: The epicenter of Fashion Week, that bastion of aspirational luxury and pretty clothes, has become un-chic. This season alone, top designers such as Vera Wang, Diane von Furstenberg, and Michael Kors decided to flee Lincoln Center, instead paying for private art galleries or glass buildings where they can more easily control the crowd and better refine their marketing vision. (Alexander Wang actually made news by listing a Brooklyn address on his invitation.) It's chaotic for everyone involved, including the CFDA, which is working to streamline a schedule of 320 events scattered around the city. Unlike Paris or Milan, New York doesn't have an accreditation board that gives only certain labels permission to show, so as many as four designers are presenting collections in any given hour.
The physical impossibility of being in several places at once isn't likely to change, but IMG—recently acquired by Silver Lake Partners and William Morris Endeavor—is updating its offerings to draw in designers and VIPs. "We want to make sure people invited are really adding value and not just posting tidbits out in the streets," says Jarrad Clark, IMG's global creative director. "Designers told us they want a more intimate relationship" with attendees. The plan includes tighter controls on accredited media, a more "gracious" lobby that pushes some sponsors toward private evening activities, and show spaces that swap an all-white tented look for concrete floors, fewer seats, and flexible room configurations. Oh, and rates have been reduced by as much as $3,000.
Will this save Fashion Week? Already, Kolb and the CFDA are considering a new venue, the Culture Shed. Opening at Hudson Yards on Manhattan's West Side in 2017, the facility's being built from the ground up with the fashion industry's runway specifications in mind. IMG may remain involved. Until that's hammered out, designers continue to go their own way: Coach recently added itself to the list of brands hosting festivities by announcing a series of private appointments in a space uptown with its new designer, Stuart Vevers. Many of the meetings will be one-on-one, in what CEO Victor Luis calls "an important milestone in our brand transformation, driving fashion credibility and relevance." Sorry, bloggers, you'll have to check out the photos online.
Before it's here, it's on the Bloomberg Terminal.
LEARN MORE