Olympic Teams Get 'Terror Threat' Before Sochi Olympics
Zoltan Simon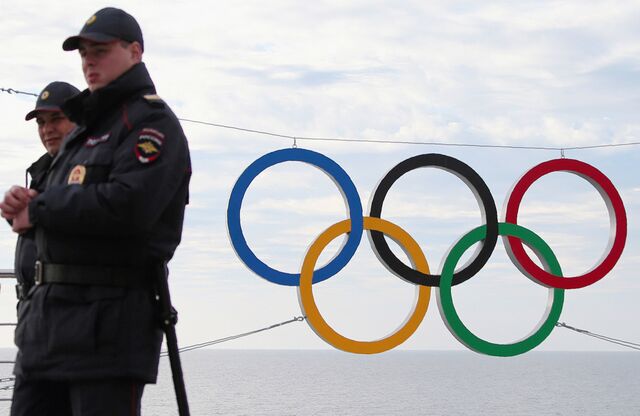 Olympic teams including those of Hungary, Italy, Austria, Slovakia and Slovenia said they received "terror threats" weeks before the 2014 winter games in Russia. The Olympic ruling body said it may have been a hoax.
"The Hungarian Olympic Committee has already notified the International Olympic Committee, Russian organizers and the Hungarian Counter-Terrorism Center about the threatening message," the Budapest-based organization's president, Zsolt Borkai, said on its website. Slovenia's national committee was also warned its team may become a "terrorist target," a spokesman, Brane Dmitrovic, said by phone from Ljubljana.
The IOC sought to allay concerns raised by the messages, saying that an e-mail received by "a number of" national committees "contains no threat and appears to be a random message from a member of the public." The organization said in a statement that it "takes security very seriously and passes on any credible information to the relevant security services."
The confusion risks further rattling confidence among guests and organizers of the Sochi games before they begin Feb. 7. Security has been stepped up across Russia since two suicide bombings killed more than 30 people last month in the southern city of Volgograd, less than 700 kilometers (430 miles) from Sochi and about 430 kilometers from the border with the war-wracked region of Dagestan.
New Threats
An Islamic militant group claimed responsibility for the explosions and threatened new attacks against the games in a video released last weekend.
The U.S. State Department issued a travel alert on Jan. 10 for Americans planning to travel to Sochi for the Olympics and Paralympic Games in February and March. The Australian Olympic Committee said Dec. 31 that it's telling athletes to use caution in Russia because of the threat of terrorist activity. Athletes will travel straight to and from Sochi by air, with no trips through other parts of the country, according to the AOC's statement.
Russia is spending about 1.5 trillion rubles ($45 billion) to stage the games, making them the costliest Winter Olympics on record. Sochi lies to the west of the Caucasus mountains, which stretch about 1,200 kilometers across Chechnya to Dagestan on the Caspian Sea, one of Russia's most economically distressed regions.
Russian forces are responding to almost daily attacks in the Caucasus by Muslim extremists since the two separatist wars that followed the collapse of the Soviet Union.
The Austrian Olympic Committee, which also received the letter, downplayed the warning.
"There is definitely no real threat," the committee's head, Peter Mennel, said by e-mail. "Mails with empty threats have been received from senders like this in the past."
Before it's here, it's on the Bloomberg Terminal.
LEARN MORE