Has the U.S. Lost Its Innovation Edge?
Harold L. Sirkin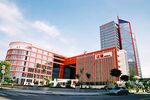 This column asks a question that's been a concern dating back to at least 1979, when the June 4th issue of Newsweek asked the question on its cover: "Innovation: Has America Lost its Edge?" The once-venerable weekly, like many print publications, fell victim a couple of years ago to the dramatic change (read innovation) in the way news is delivered, though it resumed publishing online of late.
Since that Newsweek story was published nearly 35 years ago, U.S.-led innovation not only has created havoc in the media business, it has also spawned countless new medical discoveries, treatments, and devices; transformed the United States from a large net importer of energy to a soon-to-be major exporter of energy; enabled instant global communications and the real-time transfer of knowledge and capital; and given hundreds of millions of people around the world access to an almost unlimited variety of goods and services from an equally varied group of sources and places.
That's the good news. There's sobering news as well. The rest of the world isn't standing still; it also realizes the value of innovation.
In 2011, for example, China filed for more patents than either the U.S. or Japan, perennially the two top innovators, measured by patent applications. While a legitimate concern, the statistics are admittedly a bit soft because most of the Chinese patent applications—more that 70 percent of the total—were filed domestically, where standards are not as vigorous as they are in the U.S., Europe, and Japan.
Here, U.S. innovators fare much better. In 2012, for example, the U.S. Patent and Trademark Office granted nearly 277,000 patents. Of these, nearly half—134,194—came from the United States; 52,773 from Japan; 15,041 originated in Germany; 14,168 in South Korea; and 11,624 in Taiwan. China generated 5,341 U.S. patents. The spreadsheet was similar in Europe, where the European Patent Office granted 65,687 patents in 2012, with 32,634 to European applicants from the 38 states participating in the EPO; 14,699 to U.S. applicants; 12,852 to Japanese applicants; 1,788 to Koreans; and just 793 to Chinese applicants.
In the grand scheme, Americans are more than holding their own. Indeed, in an early Christmas present, the USPTO on Dec. 24 granted 23 patents in a single day to Apple, including a patent for a new heart-rate monitor that could be embedded in a future iPhone or iWatch.
While the U.S. seems to be doing comparatively well, there's plenty of room for improvement. That's the word from corporate executive offices.
According to Boston Consulting Group's most recent survey on the topic, more than three-quarters of all senior executives rank innovation as one of their company's top strategic priorities. Yet only one in five of the 1,500 executives who participated in the fall 2013 survey rated their company's innovation performance as strong, with an equal percentage rating their performance as weak, and the rest, just fair to middling.
A "Gentleman's C" in innovation isn't good enough, especially when many up-and-coming global challengers—companies such as China's Alibaba Group, Huawei Technologies, and Mindray Medical—are focusing their attention on innovation.
How serious are they? Mindray, China's largest medical equipment manufacturer, generates more U.S. patents per revenue dollar than many global leaders. Its challenge is serious.
While the United States remains the world's leading innovator, Americans can't get complacent. Not only is innovation necessary for the growth and profitability of individual companies and for the long-term health of the economy, it's also necessary for better health, better food, better schools, better government, and other factors that affect our standard of living.
Before it's here, it's on the Bloomberg Terminal.
LEARN MORE