West Virginia Is Leaking Lawsuits, Too
Plaintiffs' lawyers say economic harm from West Virginia's chemical spill could hit $500 million
Paul M. Barrett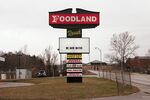 In a Tuscan-style villa in an office park near the Charleston airport, seven West Virginia plaintiffs' lawyers gathered on Jan. 13 for a council of war. A chemical spill that four days earlier had cut off tap water to 300,000 West Virginians was floating its way westward down the Ohio River. Local authorities were saying Freedom Industries, the chemical distributor that was the source of the 7,500 gallons of leaked coal processing chemicals, may not have acted swiftly enough to warn about the seepage from a ruptured storage tank. And the federal prosecutor in town sounded dead serious about a criminal investigation.
No surprise, then, that the atmosphere in the elegant conference room of Hill, Peterson, Carper, Bee & Deitzler, while businesslike, had an undertone of bellicose joy. "We're looking at punitive damages, piercing the corporate veil at Freedom Industries, and holding the water company and the chemical manufacturer liable, too," said James Peterson, the strategy session's host. Dressed in a black tracksuit and tan baseball cap, he acknowledged he hadn't showered in five days. Then he smiled and said, "Neither have a lot of other people around here, and they're pissed."
In the Charleston area—which has a long industrial history and is nicknamed Chemical Valley—anger over the spill has been accompanied by a race to the courthouse. Working with two other local firms, Hill Peterson has filed suit against Freedom on behalf of businesses temporarily shut down by the water crisis. The suit also names the West Virginia unit of American Water Works, the nation's largest publicly traded water utility. The sole intake for its Charleston water system is a mere mile and a half down the Elk River from Freedom's chemical storage facility.
At least 19 similar lawsuits are on the local docket. Eventually they'll be consolidated before a special judicial panel, predicted Anthony Majestro of Powell & Majestro, one of Hill Peterson's co-counsel. When all is said and done, lost revenue, wages, and other economic harm in Charleston and surrounding counties will total half a billion dollars, the plaintiffs' lawyers estimated. "This thing has disrupted life throughout the region and reminded us of the recklessness these companies engage in," Peterson said.

The courtroom offensive will begin by targeting closely held Freedom Industries, a little-known amalgamation of four smaller chemical suppliers whose merger was completed less than two weeks before the leak became public on Jan. 9. Any potential connection between the Dec. 31, 2013, corporate combination and the tank rupture isn't yet clear.
In a stumbling first-day press conference, Freedom's president, Gary Southern, apologized for the mishap, said the company had done the best it could, and vowed to cooperate with federal and state investigators. He sipped from a water bottle and complained that it had been "an extremely long day," much to the vocal consternation of reporters, who noted it had been a longer day for families without water to drink or bathe with. On Jan. 12, Charles Ryan Associates, a prominent Charleston public-relations firm, dropped Freedom as a client, refusing to explain why. A woman who answered the phone at Freedom's corporate office on Jan. 14 said executives were not available to answer questions. She referred inquiries to a public-relations firm in Florida, which didn't respond to phone messages.
West Virginia corporate filings tell a colorful story about Freedom Industries' founding. Joining Southern in starting the company in 1992 was a man named Carl Kennedy II. In 1987 he had pleaded guilty to selling cocaine, the Charleston Gazette reported on Jan. 12. According to charges filed in federal court in Charleston, he was sentenced to 40 months in prison in 2006 after pleading guilty to tax evasion and failure to collect taxes in his role as an officer and accountant at Freedom. The guilty plea included an admission that he'd used corporate funds for his personal benefit. His sentence was later reduced to 22 months, in exchange for his helping the government in a separate drug investigation. The state corporate filings show that Kennedy ceased his executive role with Freedom in 2005.
In public briefings, West Virginia Department of Environmental Protection officials have said that their inspectors investigated the situation at Freedom on Jan. 9 not because of an alert from the company, but because neighbors were complaining of an annoying chemical odor resembling that of licorice. When the inspectors arrived at the Freedom plant along the Elk River, they say they found evidence that someone had tried unsuccessfully to prevent the chemical from escaping a containment area adjacent to the leaking 35,000-gallon storage tank. A 4-foot-wide stream of the harmful coal-processing chemical MCHM was seeping into the river. Southern, at his press conference, asserted that Freedom had notified authorities as promptly as possible.
It isn't yet publicly known what kind of assets or insurance coverage Freedom has. Plaintiffs' lawyers could try to go after the company's owners individually—"piercing the corporate veil," as it's known—if they can prove blatant fraud in how Freedom was managed or how it responded to the leak, Peterson says. Punitive damages are another possibility if plaintiffs can prove egregious conduct.
MCHM, short for 4-methylcyclohexane methanol, is used to remove certain impurities from coal before it's burned. The chemical is harmful if swallowed or inhaled and can cause skin irritation, nausea, and vomiting, according to the American Association of Poison Control Centers. More than 230 people were seen at Charleston-area hospitals complaining of those symptoms in the days after the spill's discovery. At least 14 were admitted, but none was in critical condition, according to state health officials.
American Water Works serves 14 million customers in 30 states and parts of Canada. Jeff McIntyre, president of its West Virginia division, has been a frequent presence on local television, explaining the process by which residents, neighborhood by neighborhood, are gradually regaining access to tap water. He has said his company did everything possible to minimize the contamination.
Plaintiffs' lawyers are researching why McIntyre's operation didn't have some sort of sensor to shut down the intake of polluted water the instant MCHM was detected. Another litigation target, already named as a defendant in at least one suit, is Eastman Chemical, the Kingsport (Tenn.)-based manufacturer that sold the MCHM to Freedom. According to Eastman, MCHM has a U.S. Occupational Safety and Health Administration rating of "hazardous." Questions likely to arise are what kind of oversight Eastman has of distributors such as Freedom and whether it properly disclosed the chemical's hazards. Maranda Demuth, a spokeswoman for Eastman, says legal claims against the manufacturer have "no merit," and the company is cooperating with government officials.

The spill investigation is already fueling debate about the level of supervision Freedom received from regulators. Officials with the West Virginia Department of Environmental Protection have said they visited the storage facility as recently as 2012 to check on reports of the licorice odor associated with MCHM but found nothing amiss. Randy Huffman, the department's chief, has stressed in local television interviews that as far as his agency is concerned, MCHM isn't "hazardous" and doesn't require any sort of special permit.
Many West Virginia officials, including Governor Earl Ray Tomblin, are known for criticizing what they call excessive regulation of the coal and chemical industries, mainstays of the state's economy. The state's senior U.S. senator, Democrat Jay Rockefeller, among others, says it's time for his state's legislature to exert more control of industry. "If they don't," he adds, "then we have to get Congress all over it."
BOTTOM LINE -
The bottom line: A chemical spill that contaminated drinking water for 300,000 West Virginians has sparked at least 20 lawsuits.
Before it's here, it's on the Bloomberg Terminal.
LEARN MORE