Google Lays Out $3.2 Billion for a Nest
By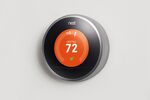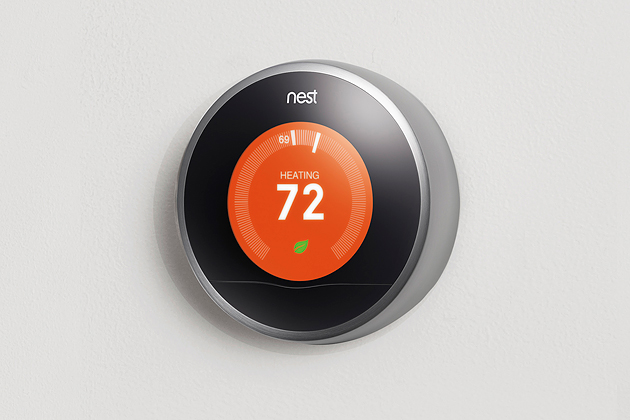 Let it be said that when Google wants something, it doesn't mess around. On Monday, the search-and-advertising company signed off on a deal to buy Nest Labs for $3.2 billion in cash. It's an extraordinary sum to pay to become the world leader in high-tech smoke alarms and thermostats.
The companies announced the deal in a press release, releasing little information beyond the acquisition price. Tony Fadell, Nest's co-founder and chief executive officer, will continue to run Nest under its own brand inside Google. Fadell previously worked at Apple, where he helped bring the iPod and iPhone into existence and served as one of Steve Jobs's top lieutenants. Now, he's ended up at Apple's arch-nemesis.
Not long ago, it looked as if Microsoft might be the company building the software for the so-called connected home. Microsoft executives have for many years paraded reporters through concept homes, demonstrating systems for watering plants automatically and dimming lights to peoples' preferred settings. Beyond the Xbox in the living room, though, Microsoft has done little to bring this vision to fruition.
Founded in 2010, Nest quickly took over the role of rethinking peoples' home devices by marrying slick hardware with Web-ready software. It came out with a smart thermostat that learns how people come and go and adjusts the temperature in a home automatically to save on power costs. More recently, the company unveiled the Protect, a smoke alarm and carbon monoxide detector that replaces an annoying screech with a human voice. Nest's products and customer service have been widely applauded. "We're thrilled to join Google. With their support, Nest will be even better placed to build simple, thoughtful devices that make life easier at home, and that have a positive impact on the world," Fadell said in a statement.
With Nest on its side, Google continues its march into new areas. The company has firmed up its automotive work with self-driving technology and plans to make a flavor of Android for vehicles. It recently acquired the robotics shop Boston Dynamics and set up a huge robotics operation under the guidance of former Android chief Andy Rubin. I'd like to believe it also has a wing of the company dedicated to tactical Jell-O.
Before it's here, it's on the Bloomberg Terminal.
LEARN MORE