Coming to America: Fugitive Financier Florian Homm
by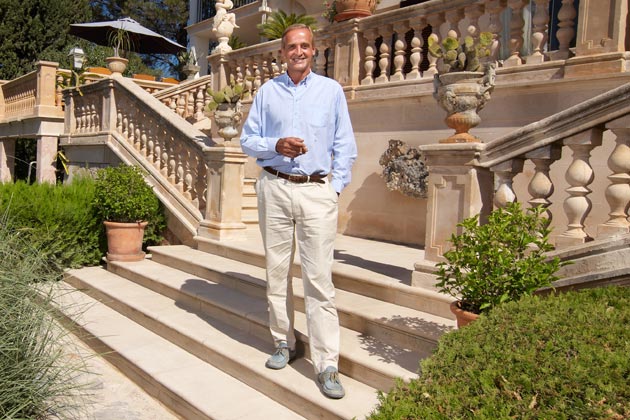 Florian Homm, the ex-hedge fund manager who spent five years in hiding before being captured in Italy's Uffizi Gallery last March, may soon be coming to America.
On Friday, Italy's highest court approved Homm's extradition, despite his petition to be hospitalized for multiple sclerosis in Italy. The 6-foot, 6-inches tall, cigar-smoking German stands accused of defrauding his investors, causing $200 million in losses. He's charged with four counts of conspiracy, wire fraud, and securities fraud, and faces up to 75 years behind bars.
Homm, founder and former chief investment officer of Absolute Capital Management Holdings, a Cayman Islands-based outfit, allegedly cross-traded billions of shares of penny stocks among the company's funds to boost the value of the otherwise illiquid securities. According to Bloomberg News:
The trades, through a Los Angeles-based broker-dealer that Homm co-owned, generated fees for Homm and Absolute Capital and also inflated the price of Absolute Capital's shares, U.S. prosecutors said. Homm "dumped" his shares and resigned from Absolute Capital on Sept. 18, 2007, "in the middle of the night," according to the U.S. Homm and his co-conspirators made more than $53 million from the scheme, prosecutors said.
Homm fled his Mallorca home in 2007, leaving behind "a life of wealth, castles and 'bimbos,'" according to a memoir he published while on the lam. He boarded a private plane with $500,000 stashed in his Calvin Klein underwear, briefcase, and cigar box. "As the jet climbed I was profoundly unsettled, my mind in a dense fog," writes Homm, according to Bloomberg News. "I was breaking all connections to my former existence: colleagues, clients, acquaintances, friends, bimbos, dogs, family and children, and annihilating my fast fortune in the process."
The rogue financier has been in custody in Italy since he was arrested in Florence last March. Last year, a federal jury in Los Angeles indicted Homm for securities fraud.
Asked for comment, Homm's U.S. lawyer, Jan Handzlik sent a statement to Bloomberg reporter Edvard Pettersson: "Mr. Homm looks forward to proving his innocence in court," it reads. "Once all of the evidence is heard, he is confident the facts will demonstrate he acted honestly and in the best interests of investors in the hedge fund ACMH."
Before it's here, it's on the Bloomberg Terminal.
LEARN MORE