Leading Index Gain Signals U.S. Strengthening: Economy
Victoria Stilwell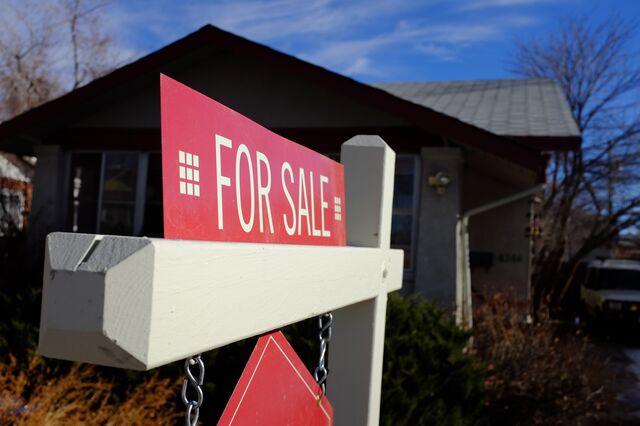 The gauge of leading indicators rose more than forecast in November, underscoring the Federal Reserve's view of an improving U.S. economy.
The Conference Board's index, a measure of the outlook for the next three to six months, increased 0.8 percent after rising 0.1 percent in October, the New York-based group said today. Other reports showed sales of existing homes were restrained last month by the jump in mortgage rates, and claims for jobless benefits climbed last week, reflecting year-end distortions.
Gains in consumer spending, the job market and manufacturing, combined with a budget deal for 2014 that reduces government budget cuts, indicate the world's largest economy will pick up. That helps explain why Fed policy makers yesterday decided to start reducing the amount of money being pumped into financial markets to spur growth.
"With the absence of the very large one-time fiscal contraction that we had last year, we're just set up to continue on the recovery path we've been on but at a slightly faster pace," said Louis Crandall, chief economist at Wrightson ICAP LLC in Jersey City, New Jersey, and the second-best forecaster for the leading index during the last two years, according to data compiled by Bloomberg. The Fed's "tapering was a long overdue adjustment."
Stocks declined as investors assessed the data on homes sales and jobless claims. The Standard & Poor's 500 Index fell 0.1 percent to 1,809.6 at the close in New York after reaching a record yesterday.
Home Sales
Purchases of previously owned homes dropped 4.3 percent to a 4.9 million annual rate last month, the lowest level of the year, the National Association of Realtors reported. Nonetheless, the group projects 2013 will be the best year for the industry since 2006, with an estimated 5.1 million properties sold.
Rising prices and borrowing costs have put homes out of reach for many first-time buyers and the partial federal government shutdown in October may have delayed some purchase decisions as potential buyers grew concerned the economy would take a step back. At the same time, builder confidence has picked up along with construction and sales of new homes, signaling gains in housing will be sustained.
"Part of the weakness was the government shutdown," said Brian Jones, senior U.S. economist in New York at Societe Generale. "The vast majority of indicators we've gotten on housing are pretty solid."
Residential construction starts soared in November to a five-year high, and builder optimism this month matched the highest level since 2005, data showed this week. Purchases of new houses, considered a leading indicator because they are calculated when contracts are signed, jumped 25.4 percent in October, the Commerce Department reported last month.
Making Progress
"The short supply of available homes and pent-up demand, along with a generally improving economy, will continue to drive the housing recovery forward," Lennar Corp. Chief Executive Officer Stuart Miller said on a Dec. 18 earnings call. "We're anticipating a robust spring selling season." Lennar is the second-biggest U.S. homebuilder by market value.
Fed officials yesterday decided to trim monthly bond purchases to $75 billion from $85 billion starting in January, taking the first step toward unwinding the unprecedented stimulus that Chairman Ben S. Bernanke put in place to help the economy recover from the worst recession since the 1930s. Policy makers also said the target for the benchmark interest rate will probably remain near zero "well past" the time the jobless rate reaches 6.5 percent.
More Claims
Another report today showed claims for jobless benefits climbed by 10,000 to 379,000 last week, the most since the end of March, according to figures from the Labor Department. It's best to focus on the four-week average during this time of year because the holidays make it difficult to adjust the data for seasonal swings, a government spokesman said.
The labor market showed signs of improvement last month, with employers adding 203,000 workers to payrolls after a revised 200,000 gain in October, according to Labor Department data. The jobless rate dropped to a five-year low of 7 percent.
"I could see employment growth moving beyond 200,000 to around 250,000 or so, and GDP growth should average close to 3 percent, which would be a meaningful improvement from what we had in 2013," said Millan Mulraine, deputy head of U.S. research and strategy at TD Securities USA LLC in New York. "Over the coming months, we'll start to see the data justify that more constructive narrative."
The median forecast in a Bloomberg survey of 49 economists projected the leading index would advance of 0.7 percent. Estimates ranged from gains of 0.2 percent to 0.9 percent.
Broad-Based Gain
Eight of the 10 components of the leading indicators contributed to the increase, indicating the advance was broad-based.
"November data reflect a U.S. economy that is expanding modestly," Ken Goldstein, an economist at the Conference Board, said in a statement today. The index has been "signaling for some time that the economy is developing forward momentum, and will continue to strengthen through early 2014."
Gains in the stock market have also supported the economic expansion. The S&P 500 Index increased for a third month in November, climbing 2.8 percent. The index is up 27 percent this year through yesterday.
Growth in the economy may also get an extra boost next year as fiscal drag fades. U.S. lawmakers this week passed a budget accord that eases $63 billion in automatic spending cuts over two years.
Growing Confidence
Improving job and housing markets are also helping households feel more confident. The Bloomberg Consumer Comfort Index climbed to minus 29.4 in the week ended Dec. 15, the highest level since September, from the prior period's minus 30.9. All three of its components -- finances, views of the economy, and whether it's a good time to shop -- advanced last week, today's report showed.
There are already signs that household spending, which accounts for almost 70 percent of the economy, is strengthening. Americans flocked to stores and auto dealerships in November as retail sales climbed 0.7 percent, the most in five months, the Commerce Department reported on Dec. 12.
Before it's here, it's on the Bloomberg Terminal.
LEARN MORE