American Hustle: The CEO, the Ex-Partner, the Pastor, and the $1 Billion Shakedown
A scheme to smear homebuilder Lennar backfires
Paul M. Barrett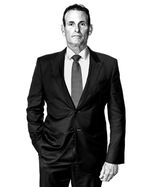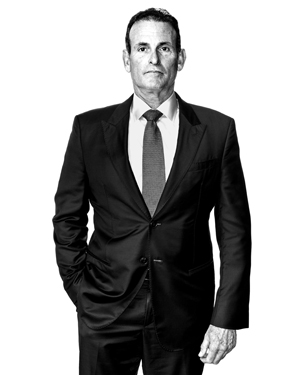 Stuart Miller was at home in Miami dressing for work when a newsbreak on CNBC caught his attention, and it suddenly seemed as if his and his father's life's work might implode. It was Jan. 9, 2009, about 8 a.m., and the TV anchor described a "red flags report" that had been issued by something called the Fraud Discovery Institute. The report compared Miller's company to a Bernie Madoff-esque Ponzi scheme. Traders expected the stock to tank. Miller hadn't even buttoned his shirt. Time slowed, he says, "kind of like the day Kennedy was assassinated."
The alarming news concerned Lennar, the homebuilder Miller's father helped start in the mid-1950s with a $10,000 investment. The family business grew over the years to claim membership on the New York Stock Exchange and in the Fortune 500. Although publicly traded, Miami-based Lennar is the Miller clan's legacy and the source of its wealth. The family retained control via ownership of a special class of stock, and Stuart Miller presided as chief executive officer.
As he finished tying his tie that morning, Miller got his chief financial officer on his cell phone and organized an emergency executive meeting at the office. By the time they assembled, things were even worse than expected. A scathing YouTube video had surfaced, and a website had gone live—Lenn-ron.com, as in Enron. Lennar's stock had plunged 20 percent. Erin Burnett, then a CNBC anchor, called Miller. "You really want to come on-air and address this," she told him. Miller agreed. It didn't seem to help. "To our shock," he recalls, "all of the credibility we'd built over the years of our existence had gone by the wayside."
For the next 48 hours, Miller didn't sleep. He and his inner circle worked the phones to assemble a lengthy public denial of the claims that Lennar was shot through with fraud, while they privately reached out to worried bankers and investment partners. Miller knew his company wasn't crooked, but in the wake of Madoff and the 2008 financial crisis, Wall Street pounced on bad news. And the broader collapse, after all, had begun with rot in residential real estate, Lennar's industry. Like other developers, Lennar suffered when housing cratered. Without the trust of capital markets, it could collapse altogether. Miller despaired of having to prove a negative—that his company wasn't a financial house of cards. Or, as he puts it years later, shuddering at the memory: "No, I am not a child molester. No, I am not a murderer."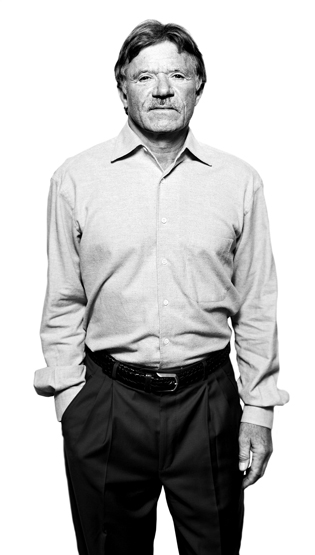 Miller immediately suspected the assault on Lennar traced back to a developer named Nicolas Marsch. After collaborating on a San Diego golf community, Marsch and Lennar had fought over money. The disagreements led to lawsuits, and then, Miller would learn, Marsch hired Barry Minkow.
A notorious 1980s con man, Minkow had gone to prison, found God, and become a charismatic preacher. From the same San Diego building that housed his church, Minkow ran the for-profit Fraud Discovery Institute, a private-eye agency specializing in corporate malfeasance. He promised Marsch a "blitzkrieg approach" that would "have a devastating impact on [Lennar's] stock price, borrowing power, and ability to secure new joint-venture partners"—unless the company paid tens of millions of dollars to make the pain stop. Minkow had used variations on this strategy several times, with some success, but with Lennar he went further.
 
 
Leonard Miller, Stuart's father, grew up in New Bedford, Mass., where the family owned rooming houses and a grocery store. To his parents' delight, Leonard received a bachelor's degree from Harvard University in 1955, married, and moved to Miami to seek his fortune. His modest initial foray into homebuilding evolved into Lennar (a combination of his first name and that of his original partner, Arnold Rosen). Lennar expanded into Texas, California, and a dozen other states. In 1997, Leonard ceded the CEO's chair to Stuart, who had followed his father to Harvard and into the family business. Stuart rode the housing bubble to great success. In 2006, Lennar's revenue peaked at $16.3 billion, having more than doubled in only four years. At the same time, however, Lennar's relationship with Marsch had soured.
Marsch did not enjoy as direct a path into big-time real estate as Stuart Miller. After attending high school in the Chicago area in the 1960s, he enlisted in the U.S. Navy and worked on shipboard radar in the South China Sea, among other places. Upon his discharge three and a half years later, he took some college classes at San Diego State University but didn't get a degree. Subsequent pursuits ranged from renovating small apartment buildings to running a charter jet company that had a sideline delivering organs for transplant. Marsch eventually focused on real estate.
In the late 1990s, Lennar agreed to form a venture with him to continue a project he already had under way: a luxurious San Diego golf community called the Bridges at Rancho Santa Fe. Marsch supplied contractual rights to the land and design ideas; Lennar brought credibility, management, and $50 million in initial capital. "He was being very helpful to our business," Miller recalls. Marsch agrees that the partnership blossomed as million-dollar homes sprouted amid rolling hills and canyons. Tiger Woods played promotional matches on the Bridges' sumptuous golf course; Phil Mickelson joined as a member.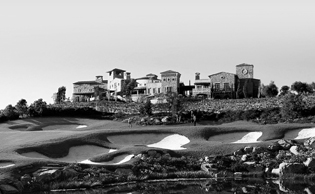 The Bridges, however, soon bred acrimony. Marsch says that after Leonard died in 2002 of liver cancer at the age of 69, Lennar became less scrupulous under Stuart's leadership—a claim the CEO vehemently dismisses. More specifically, Marsch complained that Lennar failed to account properly for hundreds of millions of dollars of revenue from the Bridges and froze him out of a nearby development called the Lakes, a deal he had helped arrange. In late 2006, Marsch filed a pair of lawsuits against Lennar in California state court.
Lennar responded that its Bridges accounting was above reproach and that Marsch, without investing a dime in the Lakes, was implausibly demanding a 50 percent share. "It just didn't make any sense," Miller says, stressing that his father's death had nothing to do with any of this. In retrospect, he concedes Lennar should have vetted Marsch more carefully.
In 2007 the deepening national real estate disaster darkened everyone's mood. Lennar sold the Lakes at a loss—one it claimed was $53 million worse than it should have been because of the doubts over ownership Marsch had raised. In June 2008, Lennar cut off fees Marsch had been receiving from the Bridges. The next month, Marsch sent a bombastic letter to Lennar's outside directors, warning: "[S]omething is, to paraphrase Shakespeare, rotten in Miami." Marsch accused Lennar of stealing $39 million from him. He threatened to go public with unspecified "dirty little secrets" unless he received that sum.
Lennar refused and instead unleashed Daniel Petrocelli. A partner with O'Melveny & Myers in Los Angeles, Petrocelli had earned a place in the celebrity-lawyer firmament with his successful wrongful-death suit in 1997 against O.J. Simpson on behalf of murder victim Ron Goldman's family. He also defended Jeffrey Skilling in the former Enron CEO's 2006 criminal trial. (Skilling was convicted and remains in prison.) Petrocelli's prescription for the Marsch imbroglio was to turn the tables: Lennar would strike back with a civil extortion suit in Miami, which Petrocelli filed in September 2008.
As Miller saw it, Marsch was a hyperactive litigant who hoped to bully Lennar. Public records show that from 1974 through 2008, Marsch was involved in 77 lawsuits, mostly as a defendant.
Marsch, meanwhile, regarded himself as the victim. "Dan Petrocelli, with Godzilla paying the bills, decided to lawyer me to death," he says. As for his letter to the Lennar board, he describes it as "a constructive suggestion, if maybe not one that was artfully written, to pay me what I was owed and end the bloodshed."
In November 2008, Marsch says, he was shocked when Superior Court of California Judge William Nevitt Jr. in San Diego dismissed one of his two suits, finding key parts of Marsch's deposition testimony "inherently incredible." Financially drained by mounting legal expenses and starting to feel desperate, Marsch needed help. Then, one day, reading the Wall Street Journal, he noticed a reference to Barry Minkow.
 
 
The Journal article described the sudden resignation of J. Terrence Lanni, chairman and CEO of MGM Mirage and one of the most powerful figures in the gaming industry. The newspaper reported that Lanni stepped down after the Journal asked questions about his long-standing claim that he'd received an MBA from the University of Southern California, which, in fact, he had not. The Journal mentioned that its scoop came from a tip from the Fraud Discovery Institute and Minkow. Before the revelation, "one of [Minkow's] employees" had bought "put" options betting against MGM's stock, the paper said. Marsch wanted to meet this Minkow fellow.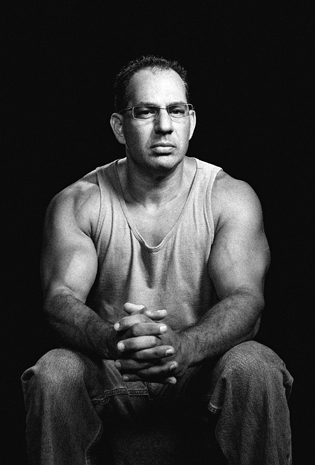 Minkow opened the carpet-cleaning operation ZZZZ Best at the age of 15 in his parents' garage in Reseda, Calif. He financed the project by stealing and selling his grandmother's jewelry and kiting checks, Minkow wrote in a 1995 memoir, Clean Sweep: The Inside Story of the ZZZZ Best Scam. In 1986, a year after graduating from high school, he took the company public. He bought a Ferrari and a mansion in Woodland Hills. ZZZZ Best built a market capitalization of almost $300 million. But it was a sham, based on fake financing and invoices. A dissatisfied customer sounded the alarm that led to Minkow's indictment in January 1988 for fraud and money laundering. He was convicted and sentenced to 25 years in prison, seven and a half of which he served.
The prospect of incarceration prompted Minkow, raised Jewish, to become a born-again Christian. While behind bars, he studied for the ministry by means of a correspondence curriculum, and after his release, he became pastor of Community Bible Church in San Diego. Nothing if not energetic, he operated the Fraud Discovery Institute from the house of worship. Minkow had a knack for sniffing out corporate flimflam and became a source for federal law enforcement agencies, the Journal, Bloomberg News, and other media organizations. In 2006, CBS's 60 Minutes ran a laudatory segment on his rehabilitation titled "It Takes One to Know One."
In Marsch's eyes, "Minkow had credibility," and in December 2008 the developer hired the ex-con gumshoe. Their written "engagement letter" outlined a plan to destroy Lennar's reputation with the goal of pressuring the company to pay to make them go away. When the Mafia does this kind of thing, it's called a protection racket.
The Top Ten Red Flags of Fraud report followed in January 2009, along with the YouTube video, Lenn-ron.com, and another website called Lie-nnar.com. The main thrust of Minkow's attack was that Lennar operated a network of joint ventures, including the Bridges, that were designed to cheat co-investors, defraud lenders, and divert funds to Miller and other Lennar executives.
Marsch and Minkow produced no conclusive evidence to support any of their prolific charges. Still, Fraud Discovery Institute press releases and website postings kept coming. After losing more than $350 million in value on Jan. 9, Lennar's stock dropped an additional $120 million only three days later. Miller rushed to New York to try to reassure Wall Street analysts worried that with so much smoke wafting around Lennar, there had to be a fire somewhere.
"Nick knew the Minkow reports were lies," Miller says. Court evidence shows that Marsch's lawyers twice told Petrocelli in late January 2009 that for an unspecified settlement payment, Minkow would retract all his broadsides and Lennar's stock price would bounce back. In a letter faxed to Petrocelli on Jan. 27, Marsch attorney Rhonda Holmes even pushed the idea of Lennar providing Marsch with company stock as part of the settlement—an approach that would allow him to benefit from the anticipated recovery of the share price. "If Marsch and Minkow thought we were a Ponzi scheme, why would they want our stock?" Miller asks. "This shows they were just extorting us." (Marsch claims he didn't authorize Holmes's proposal.)
By mid-2010, Marsch's credibility problems in court were proliferating. In February he and his company, Briarwood Capital, filed for Chapter 11 bankruptcy-law protection in San Diego, which automatically froze Lennar's civil extortion suit in Florida. The reprieve didn't last long. In July, Judge Peter Bowie of the U.S. Bankruptcy Court for the Southern District of California said in a written opinion that Marsch had given "dishonest testimony" about his financial affairs. "This court," Bowie added, "has lost confidence in Mr. Marsch's capacity for candor and honesty." The bankruptcy judge took the unusual step of appointing a trustee to run Marsch's estate and later lifted the stay on Lennar's Florida extortion suit.
In September 2010, Superior Court Judge Nevitt handed Marsch another defeat, rejecting all of his claims against Lennar in the main suit about the Bridges. Nevitt went further, finding in favor of Lennar on its counterclaims and ordering Marsch to pay the company more than $56 million in damages, interest, and attorneys' fees. Nevitt's 52-page opinion cited 21 specific instances in which Marsch offered testimony the judge deemed "false" or "not credible."
From there, Marsch's position deteriorated steadily. Having received boxes of incriminating documents from Lennar, the Federal Bureau of Investigation paid a visit to Minkow. In March 2011 the ZZZZ Best founder pleaded guilty to one count of conspiracy to commit securities fraud. Although Marsch wasn't charged, Minkow's plea referred to "Conspirator A," a person who "publicly asserted that Lennar Corporation owed him a substantial sum of money as a result of a failed business deal. When Conspirator A was unsuccessful at obtaining a judgment in a court of law, Conspirator A decided to employ an extortionate means to induce Lennar Corporation to pay the demanded sum of money."
Minkow admitted in the plea that he'd fabricated the entire Lennar smear job, everything from the Ponzi-scheme allegations to fictitious offshore bank accounts. He acknowledged that he had personally defamed Lennar to Wall Street analysts and journalists. The plea noted that after his ZZZZ Best prison term, Minkow had "established a formal relationship with one or more federal law enforcement agencies as a 'source.' " In a display of epic chutzpah, Minkow "used his relationship with the FBI to obtain specific material, nonpublic information" about a preliminary FBI investigation into Lennar sparked by Minkow's own January 2009 fraud allegations. He also admitted that he'd "execute[d] multiple trades" betting on Lennar's stock to fall. A federal judge in Miami sentenced Minkow to five years in prison and ordered that he pay Lennar $583.6 million in restitution.
For the rest of 2011 and 2012, Marsch tried to distance himself from Minkow. The developer insisted under oath in various legal proceedings that he had hired Minkow for the narrow purpose of tracking down a Lennar whistle-blower. In his enthusiasm, Minkow "went rogue," Marsch said.
Florida Circuit Court Judge Jose Rodriguez didn't buy it. On Dec. 30, 2012, Rodriguez issued a scathing 37-page "default judgment" against Marsch, concluding that he had lied so much that Lennar deserved to receive its verdict without a full-dress trial. Marsch, the judge noted, was an "experienced litigant" who "has been a plaintiff or defendant in dozens of lawsuits and has been in constant litigation with Lennar" for more than six years. "Scores of real-time e-mails and other evidence show Marsch directing, supervising, and expressing control over Minkow," the judge said. Marsch had tried to destroy much of this evidence, but some was recovered when Minkow surrendered his laptop to the FBI as part of his criminal plea. In fact, Marsch had ultimately promised Minkow payment of $2 million in fees and 5 percent of the gross proceeds of any recovery from Lennar. "The egregious abuses by Marsch," Rodriguez added, "constitute a fraud on Lennar and the court."
 
 
On Dec. 2, 2013, Judge Rodriguez presided over an extraordinary one-day exercise instructing a civil jury to calculate money damages based on his prior determination that Marsch bore liability for extortion and defamation. Protesting that his "due process" rights had been denied, Marsch boycotted the court session. The jury came up with $802 million in compensatory damages and an additional $200 million to punish Marsch. The $1 billion jury award was the third-largest in the U.S. so far this year, according to data compiled by Bloomberg. (The largest is a $1.2 billion judgment in an antitrust claim against Dow Chemical.)
Given Marsch's limited resources at this point, it's doubtful, Miller says, Lennar will ever collect anything close to $1 billion. Still, he relishes "vindication of Lennar's reputation and good name." As he recounts all of these events in his Miami office, Miller gets emotional, alternately raising his voice and pausing for long minutes to regain his composure. He has a plastic card saying "Stuart" clipped to his crisp white shirt; company policy requires name cards even for the CEO, who received $13 million in 2012 compensation. A divorced father of four, he describes the toll the battle with Marsch took on his family. "The worst part was the kids' reaction," he says, choking up. His children were in college at the time. Tears falling from his eyes, he says, "They're wondering, 'Is Dad the next CEO to go to jail?' "
Miller wants to see "Conspirator A" become a criminal defendant, but federal authorities so far haven't said anything publicly about prosecuting Marsch. A Justice Department spokeswoman didn't return voice mail messages or e-mail seeking comment for this article.
For his part, Marsch calls the extortion judgment "total and utter bulls—." With Lennar's resources, he says, "they could make Mother Teresa look like a hooker. … I didn't do anything wrong." He claims the court in Miami railroaded him: "It's a club down there—all backslapping with the judge and see you for drinks later." And he attributes his loss in San Diego to Judge Nevitt's being "intimidated by a huge corporation." Resentment and jealousy permeate his condemnation of Miller: "He worked his way up from son of the CEO to CEO," Marsch says. "Stuart decided he had to crush me, make me go away. He has no consideration for people who had to earn the money they have."
Despite all the evidence to the contrary, Marsch continues to maintain that Minkow acted on his own initiative, even though the developer also insists that everything Minkow said about Lennar—and later disavowed—was true. Marsch says that he's "taking it one day at a time" and that he doesn't plan on paying the company anything. He says he's digging up fresh dirt about Lennar that will undermine its court victories and prove him innocent. No, he says, he cannot share this purported evidence.
That leaves Minkow, who's been serving his time at a federal prison in Lexington, Ky. His lawyer, Alvin Entin of Fort Lauderdale, says that as a result of completing a drug-treatment program, Minkow could gain his freedom early next year. Potentially postponing his release, though, is a separate investigation into whether Minkow swindled members of his former church in San Diego, now under the leadership of a new pastor. In a September court filing, a federal prosecutor in Miami said the convicted con man was "likely to be transported soon" to Southern California in connection with the Community Bible Church probe. Playing down the magnitude of the church case, Entin says, "That matter concerned only a few hundred thousand dollars, and most of it was paid back." Some church members "made a bundle of money with Barry when he was short selling," the lawyer adds, "so it's strange that they're complaining at this point."
Before it's here, it's on the Bloomberg Terminal.
LEARN MORE