Bank of America: Where Borrowers Couldn't Get a Break
Bank of America is accused of mishandling homeowner complaints
By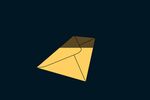 To deal with a backlog of complaints from homeowners seeking help through President Obama's signature mortgage assistance program, Bank of America hired outside contractors, including Urban Lending Solutions in Broomfield, Colo. Rather than helping homeowners, the bank kept putting obstacles in their way, say nine former Urban Lending employees. Borrowers were asked to resubmit paperwork, their debt-to-income ratios were recorded incorrectly, and their complaints were wrongly marked resolved, the former employees say. Urban Lending sent letters containing inaccurate statements to lawmakers and U.S. agency officials who sought assistance on behalf of borrowers, the former employees say, using stationery marked "Office of the CEO and President" of Bank of America. Because of the delays, some borrowers were sent into foreclosure or given loan modifications padded with late fees, according to the people, all but two of whom asked to remain anonymous because they signed confidentiality agreements.
The accounts of the former employees help explain why the Home Affordable Modification Program, introduced in 2009, has fallen far short of its goal of averting 3 million foreclosures. HAMP was the centerpiece of Obama's attempt to keep people in their homes by lowering distressed borrowers' mortgage payments. Under the program, homeowners are given trial modifications—usually lower interest rates or loan extensions. If they are able to make the reduced payments for three to four months, the changes become permanent.
Bank of America, which inherited hundreds of thousands of overdue borrowers when it bought subprime lender Countrywide Financial in 2008, canceled more trial modifications than any other mortgage lender, data through July from the Department of the Treasury show. It also sent the highest percentage of rejected customers—33 percent—into foreclosure. The industry average is 22 percent. Bank of America and Urban Lending improperly denied tens of thousands of HAMP modifications, according to a July complaint filed by homeowners against the two companies in federal court in Colorado. The case is pending.
The former Urban Lending employees, who spent from four months to three years at the company as customer advocates and auditors, say they spoke when contacted by Bloomberg because they're distressed by what they saw. "Everyone knew that we weren't helping people," says Erik Schnackenberg, a customer service manager who left Urban Lending in 2011 and now runs a yoga studio in Longmont, Colo. "They were giving us all the pressure and none of the power to change anything. It was this absurd, self-contained ecosystem of worthlessness."
Bank of America didn't intend to mislead or stall customers, says Ron Sturzenegger, head of the lender's legacy asset servicing unit. Changes in HAMP guidelines and the large number of borrowers applying for help made the program difficult to manage, he says, and the bank has made improvements since 2009. "The only intent that we've ever had is to help these customers," he says. "If we could get more people into HAMP, we'd do more HAMPs." The bank authorized Urban Lending to refer to itself as the Office of the CEO and President in letters and telephone conversations to provide a seamless experience for homeowners who complained directly to Bank of America Chief Executive Officer Brian Moynihan, Sturzenegger says. Moynihan declined to comment.
Glenn Stevens, general counsel and executive vice president for human resources at Urban Lending, which still does HAMP-related work for Bank of America, denies that it engaged in any wrongdoing. The workers' allegations "are baseless and constitute nothing more than the unsubstantiated accusations of a few disgruntled ex-employees," he says. He declined to respond to questions, saying he wouldn't address matters tied to pending litigation.
Urban Lending was founded in 2002 by Charles Sanders, who was a running back for the Pittsburgh Steelers during the 1986 and 1987 seasons. The company, which does a variety of mortgage-related work for lenders, saw its revenue surge to $183.5 million last year from $8 million in 2007, making it one of the country's fastest-growing minority-owned businesses, according to Black Enterprise magazine. It has also worked for MetLife and SunTrust Banks. Sanders declined to comment.
The most common tactic used to delay applications and reject homeowners was to claim they hadn't submitted paperwork, according to all nine former employees. Urban Lending requested new applications and supporting documents, including pay stubs, every 30 to 60 days, even if the customer had sent them, they say. Urban Lending employees had a monthly allotment of $25 and $50 gift cards they could send to soothe frustrated customers, according to three of the former workers. The staff joked that it was just enough money to buy moving boxes.
The company had a warehouse in Broomfield for processing documents from tens of thousands of HAMP applications. There, unopened mail was stacked to the ceiling, say three people who spent time at the warehouse. Time-sensitive documents such as pay stubs grew stale, and paperwork was scanned into computer systems late or partially, triggering loan modification rejections, the people say.
The warehouse was a "black hole," according to a whistle-blower lawsuit filed in 2011 in U.S. District Court in New York by former Urban Lending employee Gregory Mackler, who accused Bank of America of intentionally rejecting qualified HAMP applicants. The complaint was unsealed and dismissed last year because it was superseded after five lenders reached a $25 billion settlement with federal and state governments to end probes of allegedly abusive foreclosure practices.
Under pressure from Bank of America managers to close cases, Urban Lending workers resorted to shortcuts, say six of the former employees, which included forging documents and removing notations stating a customer had hired a lawyer. Managers wrongly marked complaints as resolved after business hours, circumventing an internal review process set up by consulting firm Accenture, according to two of the people.
Foreclosure sales were scheduled while customers were waiting to hear about their applications, giving them little time to appeal decisions or point out mistakes, say six of the former employees. "People went through years of sending documents in," says Daniel Ellersdorfer, a customer advocate who left Urban Lending after 13 months in September 2012 and is now a scuba diving instructor. "There were people who did everything right, and they would still get screwed over and have to start the modification process all over."
Sturzenegger of Bank of America says some customers who should have received government assistance may have fallen through the cracks of the system the bank created. "If you went back and re-reviewed the documents, based on today, would they have qualified for HAMP?" he asks. "Possibly. That's the best way to answer it."
BOTTOM LINE -
The bottom line: Former employees say Urban Lending stymied homeowners who sought mortgage modifications to avoid foreclosure.
Before it's here, it's on the Bloomberg Terminal.
LEARN MORE