The Threat to Mandela's Economic Legacy
South Africa's economy is struggling to regain its momentum
By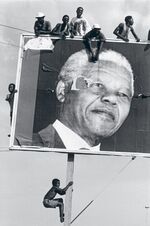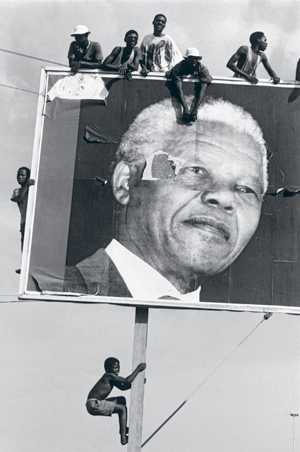 Nelson Mandela, who died on Dec. 5, emerged from 27 years in prison in 1990 pledging to seize South Africa's mines and banks. Instead, his government slashed spending and courted foreign investors, paving the way for the longest period of growth in the country's history. "Only a Mandela could have realigned the African National Congress's economic policy from the mindset of the 1950s to the world of the 1990s and beyond," says Robert Schrire, a politics professor at the University of Cape Town. "He recognized that for the poor to prosper, the rich had to feel they had a future in the country."
Yet Mandela's legacy of economic stability is coming under attack as the country struggles. The jobless rate is 24.7 percent, while average earnings for black households are a sixth of those of their white counterparts. The ruling ANC's youth wing last year waged a campaign to nationalize banks and mines, the very policy ditched by Mandela in 1994, and poor communities have staged a series of protests prompted by a lack of housing and basic services. The rand has fallen 18 percent against the dollar this year, making it the worst performer among 16 major currencies tracked by Bloomberg.
Mandela's policies helped the economy, whose biggest sectors are mining (it's the top global producer of platinum), manufacturing, banking, and telecommunications, to expand for 15 years. Rising tax receipts enabled the government to extend welfare payments to about 16 million people and give more than 85 percent of households access to electricity, up from 45 percent in 1996. South Africa held such promise that in 2010, the BRIC nations—Brazil, Russia, India, and China—invited the country to join their club.
When the global financial crisis pushed South Africa into recession, mining and manufacturing suffered. A series of strikes since early 2012 has halted production at mines and factories, further curbing exports and growth. Thirty-four protesters at a platinum mine were shot dead by police in August 2012. "We still have racial unemployment, racial poverty, and racial inequality," says Sidumo Dlamini, president of the 2.2 million-member Congress of South African Trade Unions, the country's largest labor federation. "Our country is still in white hands." The unions want a larger role for government in the economy, a narrower wage gap between management and labor, and a ban on companies that supply contract labor.
To get the economy back on track, in December last year the ANC endorsed the National Development Plan. This document, drafted by a panel led by former Finance Minister Trevor Manuel and Cyril Ramaphosa, the ANC's deputy president, sets out the investment required for roads and rail projects. It also calculates funds needed for services such as health and education to better prepare the workforce. The authors of the plan say it will help the economy grow at an annual average of 5.4 percent until 2030. The central bank expects the economy to grow only 1.9 percent this year. The plan also calls for a review of labor laws to make it easier to hire and fire. The goal is to create 11 million new jobs, which would cut the unemployment rate to 6 percent.
Implementation of the plan is already faltering. The government, with an eye on elections next year, is tilting left on labor policy. It is adopting laws to give temporary workers the same rights as permanent staff if they've been working for a company for more than three years, a move business groups say will destroy jobs by driving up costs. "Things like wholesale labor market reforms are unlikely, and hence reaching 5 percent growth remains impossible," says Peter Attard Montalto, an economist at Nomura International in London. "We view long-run potential growth at only 3.5 percent."
South Africa received $3.3 billion in foreign direct investment in the first six months of 2013, the most in Africa, according to the United Nations Conference on Trade and Development. Although that's up from $2.1 billion in the same period of 2012, South Africa still lags Turkey ($4.9 billion), Chile ($6.8 billion), and Malaysia ($5.9 billion).
Sim Tshabalala, joint chief executive officer of Standard Bank Group, Africa's largest lender, gives Mandela credit for building up the finance ministry and central bank. "The financial management of the country is actually top brass, when measured by various indices," Tshabalala says. Average growth for South Africa over long stretches of time has been 4 percent, he says. "If there is better implementation of the National Development Plan, I think you could add 1 percent. So that's 5 percent."
A wild card for South Africa's economy could be the presence of large reserves of shale gas in the arid Karoo region. A shale gas boom could lessen reliance on imported energy and reduce the country's current-account deficit, now a worrisome 6.8 percent of GDP.
Although the stresses on South Africa are great, no one sees it emulating Zimbabwe, where years of land seizures and nationalizations by President Robert Mugabe's government have decimated the economy. Says Nomura's Montalto, South African "institutions, though battered, are still very strong."
— With assistance by Nasreen Seria
BOTTOM LINE -
The bottom line: South Africa's goal of average economic growth of more than 5 percent is increasingly out of reach.
Before it's here, it's on the Bloomberg Terminal.
LEARN MORE