Banks Aren't Lending Enough. Can Startups Do Better?
by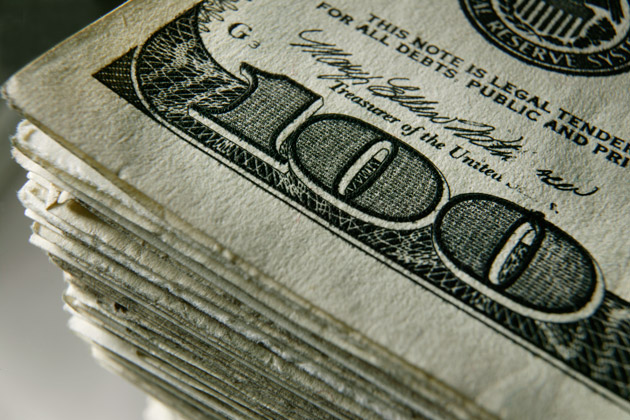 The easy money of the aughts came with a drawback or two, but the extent to which the consumer credit market has dried up since then isn't without its own problems. Trustworthy borrowers with credit damaged by the financial crisis are having an unreasonably difficult time getting loans from banks. At least that's the argument made by a new wave of tech-savvy financial upstarts who think they're smarter than banks and are willing to be braver.
The latest such effort comes from FreedomPlus, which said Wednesday that it will begin offering loans of up to $35,000 to consumers with damaged credit scores because it can predict whose scores will soon rise. The effort is being bankrolled with $125 million from Vulcan Capital, the investment group owned by Microsoft co-founder Paul Allen. In a five-year pilot program, the company says it lent $25 million to people with average FICO scores of 576, and only 2 percent defaulted.
The effort shares characteristics with peer-to-peer lending platforms like Lending Club and Prosper; FreedomPlus's chief investment officer, Joe Toms, has been an executive at both companies. It also bears similarities to companies like Zest Finance and Cognical, which developed novel data-analysis techniques intended to determine creditworthiness from information the credit bureaus ignore.
Freedom Plus's effort is notable in part because of the size of the bet being placed on it. "It's the largest commitment from an individual investor that I've ever seen in this space," says Peter Renton of Lend Academy, which tracks peer-to-peer lending and other financial-tech startups.
Big data is the official religion of this world, but Toms isn't quite a zealot and acknowledges that the computers aren't infallible. Freedom Plus plans on interviewing everyone it loans money to. "There's this trend in the world that big data is going to take over, that it's going to be the domain of everything," says Toms. "I hear that, and I believe that's true, but we think face-to-face interaction counts."
If it works out, the opportunity is huge. This year the 25 largest banks in the country are lending three-quarters of the money they have on deposit, according to Bloomberg Industries. That ratio has dropped every year since 2007, when they lent 121 percent of deposits, showing that banks haven't gone back to lending even as they have stabilized.
Toms says there are 80 million people with FICO scores between 600 and 700. Many of them can't qualify for loans, but about half of them will see their scores rise in the next year. The point is to get them before the banks even consider them.
Of course, companies that extend credit to people who can't qualify for standard loans don't have the most spotless of reputations, largely because there have been all kinds of underhanded operators among payday lenders and their usurious brethren. FreedomPlus, which runs a debt consolidation business already, knows it has to prove its good intentions. The rates it charges are 3.75 percent above prime consumer debt rates, but significantly below what the average credit card charges.
To further drive the point home, FreedomPlus is tying its own payment to the performance of loans rather than living on origination and servicing fees, effectively punishing itself for writing bad loans.
That's all well and good, but the big test will come not now, when the economy seems to be finding its feet and the banking sector is widely regarded as overly timid; it will likely take another big downturn. Prosper, the peer-to-peer lending company, found that its idealism about people being good judges of the creditworthiness of their friends and neighbors almost killed it during the financial crisis. Eventually, FreedomPlus will get its own moment of reckoning, and then we'll know how good of an idea this all is.
"The economy is still going to have fluctuations, and there are still going to be times where consumer lending is fraught with risk," says Toms. "Is the machine that works well today going to work when those stormy days come?"
Before it's here, it's on the Bloomberg Terminal.
LEARN MORE