Barclays Fund Gained on Libor Fixing, Lawsuit Says
Kit Chellel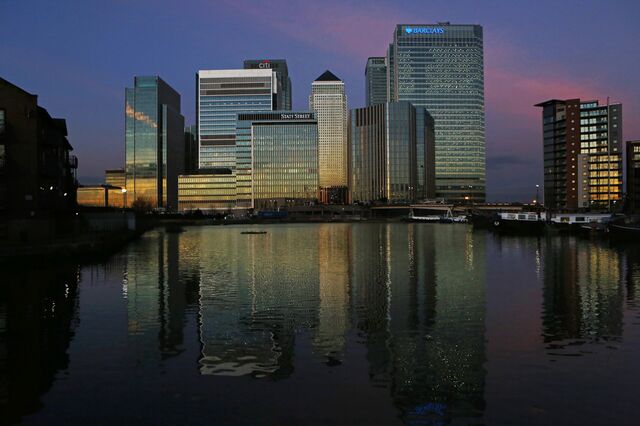 Barclays Plc ran a proprietary trading fund that profited from the bank's attempts to manipulate benchmark interest rates, the plaintiff in the U.K.'s first lawsuit linked to Libor misconduct said.
Guardian Care Homes, which is suing to rescind an interest-rate swap linked to the London interbank offered rate, made the allegation at a hearing today, citing documents from a regulatory probe in Singapore. The company will call former Barclays's Chief Executive Officer Robert Diamond to testify at a trial next year in London.
Barclays's Ricardo Master Fund was "a direct beneficiary of the manipulation," Guardian said in court documents. It is seeking more information about the fund, which it described as a "global interest-rate portfolio" operated from the Cayman Islands.
Regulatory fines from investigations into the rigging of Libor and related rates have cost banks, including Barclays, a total of about $6 billion. Guardian, which runs nursing homes for the elderly, says it wouldn't have agreed to the swap if it knew the underlying benchmark was being rigged.
Diamond, Dearlove
Guardian will seek testimony from Diamond and ex-Chief Operating Officer Jerry Del Missier, who lost their jobs after the bank became the first company fined in the Libor scandal last year. Other potential witnesses include Rich Ricci, the former head of corporate and investment banking, and Mark Dearlove, head of Barclays's money-market desk, Toby Pellew, a spokesman for Guardian, said in an e-mail.
Barclays said in a statement that Guardian's claim, which first alleged the product was improperly sold, has no merit and that they're owed 70 million pounds ($114.5 million).
"The addition of a claim based on what happened with Libor does not change the bank's view," said London-based Barclays, the U.K.'s second-largest bank by assets. "This business had a suite of advisers and a lot of financial experience and skill in-house."
A report by Barclays's lawyers given to Singapore regulators said the profitability of Ricardo Master Fund's "certificates of deposit strategy was linked to the fall of sterling Libor and that RMF thereby benefited as Libor and CD rates dropped in November 2008 and continued to benefit through 2009," according to Guardian's documents.
At today's hearing, Barclays sought to have the trial delayed, which was opposed by Guardian. It's scheduled to start in April.
The case is: Graiseley Properties Ltd & Ors. v. Barclays Bank Plc, High Court of Justice, Queen's Bench Division, Commercial Court, 12-1259.
Before it's here, it's on the Bloomberg Terminal.
LEARN MORE