Charlie Rose Talks to Stanley Druckenmiller
The Duquesne Capital founder discusses entitlement and tax reform—and one of the most famous bets in hedge fund history
By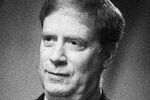 Describe how it happened that you made a billion dollars in one day shorting the pound with George Soros.
Germany was unifying with East Germany. Their economies were simultaneously under a boom. At the same time their currency was linked to that of Great Britain. My European analyst called me in August of '92 and said the U.K. couldn't handle the interest rates to keep the pound aligned with the deutsche mark and that they were going into a housing recession. I put a billion-and-a-half-dollar short in on the pound … to see how this played out.
 
Which was a good bet. What then?
Over the next month or so the British economy continued to deteriorate. Then I came in one morning—I'll never forget it—on the bottom of the editorial section of the Financial Times was the head of the Bundesbank, [Helmut] Schlesinger, saying that the two currencies shouldn't be aligned. That, to me, was the trigger. I went in to George at 4 o'clock and laid out my scenario and told him I was going to do $5 billion in addition, 100 percent of the fund. He looked at me with total disdain. I said, "What's wrong?" He said, "You're crazy to only bet 100 percent of the fund." We started about 7 o'clock that night. By midnight we had about $7 billion done, and the floor just blew out. It was a pretty exhilarating feeling to see that happening.