How Much Space is Left in Cornell's First MBA Class at its NYC Tech Campus?
by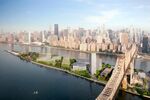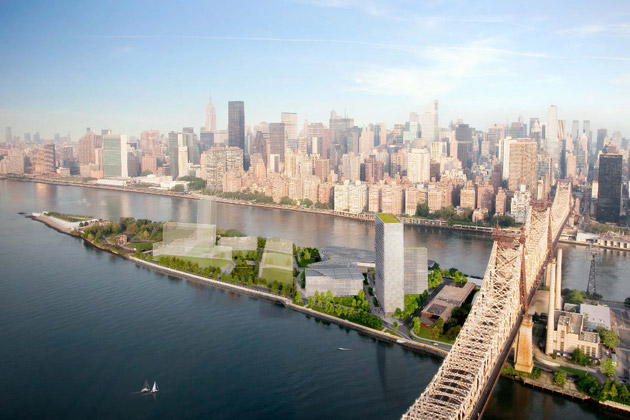 Cornell University has admitted half of what will become its first MBA class to graduate from the school's New York City tech campus and revealed a curriculum that requires students work part of the year in a start-up environment.
The new degree is designed to produce MBAs comfortable moving between the world's of business and technology. Ninety percent of applicants admitted so far have strong quantitative backgrounds or hold science-related degrees, says Christine Sneva, Executive Director of Admissions and Financial Aid at Cornell's Johnson Graduate School of Management.
A hallmark of the program, which is full-time, will be work on company-hosted projects with graduate science and engineering students also enrolled at the tech campus. Projects will likely be with companies the school has a relationship including Citigroup, MasterCard, Nielsen, LinkedIn, Google, Intel, and eBay, according to Douglas Stayman, associate dean for MBA Programs.
Condensed courses and a requirement that all students spend part of the year working in a start-up environment are other distinctions of the new program. "There are no semester-long classes," Stayman says. "Everything is very focused, very modular."
Students may spend an entire day finishing one course on digital marketing and then apply what they learned in a live project, he says. No course is expected to meet for more than four days over a two-week period.
Stayman says that the New York City location has been an advantage when it comes to hiring teaching faculty. The school is in talks to hire adjunct professors that work at Google as well as advertising agency Bartle Bogle Hegarty, among other companies.
Cornell is purposely keeping the MBA program small at about 35 to 40 students so that business candidates don't widely outnumber those in other graduate degree tracks, Sneva says.
The one-year program doesn't provide time for a summer internship, so the company-hosted projects are intended to help students connect with potential employers just as they might over the summer in a traditional two-year program, Stayman says. MBA candidates will complete two projects — one hosted by a partner company and another that must be start-up related. A third, more intensive project can be hosted by a partner company or start-up related.
Students will spend the first three months of the program, which starts in May, in Ithaca, where they will take general business courses and get to know others from Cornell's main campus who will eventually be in their alumni networks. The program will then operate out of 22,000 square feet of space donated by Google in the company's Chelsea building before moving to a permanent home on Roosevelt Island in 2017.
Cornell received over 60 applications for the new MBA program as of Dec. 1 and has offered spots to about 20 candidates. The program has a rolling admissions deadline and will accept applications through February. Cornell estimates the cost of the new one-year program in NYC will run $128,373.
The new program could potentially tap a much larger pool of students interested in attending business school full-time in New York City. Columbia Business School's MBA program drew 5,765 applicants last year, admitted 1,044 and produced an incoming class of 749. The comparable full-time program at New York University's Stern School of Business drew 3,661 applicants and fielded an incoming class of 392.
Cornell's program won't grow to that size anytime soon. One-year MBA programs tend to attract fewer applicants than two-year programs. The school currently offers a one-year MBA program in Ithaca that last year drew 172 applicants, admitted 93 and fielded a class of 59.
Before it's here, it's on the Bloomberg Terminal.
LEARN MORE