Lukoil Iraq Progress Is Buy to UralSib: Russia Overnight
Halia Pavliva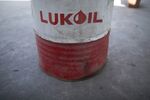 OAO Lukoil, Russia's second-largest oil producer, plans to begin commercial production in Iraq as soon as March, prompting UralSib Capital to reiterate its buy recommendation on a stock trading at the cheapest in four years versus peers.
American depositary receipts of the nation's second-largest oil producer lost 0.1 percent to $63.19 in New York, extending this year's slump to 6.4 percent. The decline drove the stock's multiple to 4.5 times estimated earnings, or 67 percent below MSCI World Energy Index, the widest gap since December 2009. The Bloomberg Russia-US Equity Index of the most-traded Russian stocks in the U.S. was little-changed at 98.58. OAO Mechel sank to a record. RTS stock-index futures increased 0.4 percent.
Lukoil is committed to increasing dividends by at least 15 percent a year in 2013 and 2014 even as its investments increase, Vice President Andrei Gaidamaka said in an interview in New York yesterday. The company plans to begin commercial production from the Iraqi West Qurna-2 field in March or April, and will reach the daily output necessary to trigger Iraqi investment reimbursements next year.
"It's a good entry point," Alexei Kokin, an analyst at UralSib in Moscow, said by phone yesterday. He has a buy recommendation on the company's Moscow-listed stock. "Lukoil is very close to starting commercial production in Iraq and will begin returning money it had invested there. The company plans to continue increasing dividends even as capex rises."
Total Spending
Capital expenditures rose 42 percent to $490 million in the third quarter, compared with the same period a year earlier, Lukoil said yesterday. While Lukoil's total spending will ease next year, capital expenditures, taken alone, will be higher in 2014, Gaidamaka said. Lukoil's $2.05 billion purchase of Samara Nafta from Hess Corp. in April helped the company reverse output declines in Russia dating to 2009.
Third-quarter net income fell 12 percent from a year earlier to $3.11 billion, Lukoil said. That beat the $3.03 billion average estimate of eight analysts surveyed by Bloomberg. Sales gained 3.5 percent to $36.7 billion.
For the first time since 2011, none of the analysts covering Lukoil has a sell recommendation on the shares, data compiled by Bloomberg show. Seventeen out of 20 analysts have a buy rating, while three recommend holding the stock.
"Lukoil is very attractive because of its increasing dividends and oil production outlook," Anvar Gilyazitdinov, who manages $10 million portfolio of Russian stocks at Rye, Man & Gor Securities in Moscow, said by phone yesterday. "The stock should rebound as the market realizes the company's growth potential."
Lukoil Futures
Futures on Lukoil's Moscow-listed stock rose 0.2 percent to 2,081.36 rubles. Lukoil declined 0.6 percent to 2,067.90 rubles, or $62.71, in Moscow yesterday.
Crude for January delivery slipped 0.3 percent to $93.39 a barrel on the New York Mercantile Exchange at 10:33 a.m. Hong Kong time. Brent for January settlement added 0.1 percent to $110.93 a barrel on the London-based ICE Futures Europe exchange.
The Market Vectors Russia ETF, the largest dedicated Russian exchange-traded fund, rose 0.4 percent to $28.38. The RTS Volatility Index, which measures expected swings in the stock futures, decreased 4.8 percent to 21.46. RTS stock-index futures increased to 142,620.
Yandex NV, Russia's biggest Internet company, rose 3 percent to $39.89, the highest since Oct. 24. The stock rose 85 percent this year, the most on the Bloomberg-Russia gauge.
Mechel, Russia's largest maker of coal for steelmakers, fell 3.2 percent to $2.14, the lowest level since its listing in New York in 2004. The decline narrowed its premium to the stock traded in Moscow to 7.5 percent.
United Co. Rusal, a Moscow-based aluminum producer, gained 0.9 percent to HK$2.33 in Hong Kong trading at 10:35 a.m. local time. The MSCI Asia Pacific Index declined 0.2 percent.
Before it's here, it's on the Bloomberg Terminal.
LEARN MORE