pursuits
Buyers of Bible Bonds Must Take Them on Faith
A Kentucky town sells unrated debt to fund a replica of Noah's ark
By and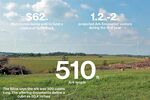 Considering the sorry history of unrated municipal debt, investors who buy bonds being sold to build a replica of Noah's ark may have to pray for their money. Williamstown, in northern Kentucky, plans to offer $62 million of bonds in December to help build a 510-foot wooden ship, the centerpiece of a planned Biblical theme park called Ark Encounter. The town is offering the securities on behalf of Answers in Genesis, a Christian nonprofit that operates the Creation Museum 48 miles away in Petersburg. Bond documents project the Williamstown venue will attract at least 1.2 million visitors in its first year.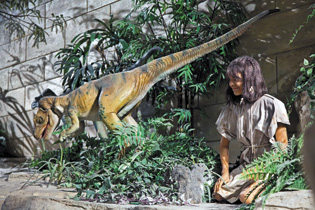 Investors who buy $100,000 of the securities, which are not tax-exempt, will get a lifetime family pass to the park, bond documents show. Whether they'll get their money back is another question. Buying bonds that haven't been rated is a high-risk proposition. Of the 438 issuers in default, 93 percent initially offered bonds without a credit grade, according to Municipal Market Advisors in Concord, Mass. Munis have financed tourist attractions aimed at boosting local economies, ranging from the VisionLand amusement park that showcased the experience of mining and steel production in Bessemer, Ala., to the Great Platte River Road Archway in Kearney, Neb. Many of the ventures have failed to repay bondholders.
This year the Nebraska museum, which depicts the 19th century pioneer experience, offered to pay investors $50,000 to buy back $20 million of its bonds. "The history of theme parks and specialized projects like these has not been very good," says Triet Nguyen, a managing partner at Axios Advisors, a municipal research company.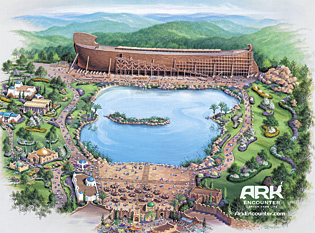 The offering documents for the Answers in Genesis bonds mix Biblical interpretation with legal boilerplate: Visitors to Ark Encounter will mingle with costumed villagers in a first century community. Special effects in a lake will mimic the subterranean explosion that the documents say triggered the Biblical flood. The latter-day ark, eventually housing a petting zoo, will be built according to dimensions specified in the Book of Genesis. Construction will begin in March, and the park is slated to open in April 2016. Park profits would fund future attractions such as a 10 Plagues ride and a 100-foot-high Tower of Babel.
The bond documents cite at least 39 risks to investors, ranging from the potential for the animals to catch infectious diseases to the unclear constitutionality of the tax incentives Williamstown is offering for a Biblically themed attraction. The park "may never achieve positive cash flow," which documents say would lead to default.
Michael Zovath, co-founder of Answers in Genesis, says the success of the Creation Museum shows that investors can be confident. The 70,000-square-foot attraction, which features zip lines, camel rides, and an exhibit about whether dinosaurs were dragons, drew 404,000 people in 2007, its first year, compared with a projection of 400,000, he says. Yet the Ark Encounter bond offering documents note that attendance at the Creation Museum has declined every year since it opened. Williamstown Mayor Rick Skinner says he has "a lot of faith" in attendance projections and that residents of the community of about 3,900 are eager for the park to open and draw tourists.
"If it's something you believe in and you want to help them out, you can buy the bonds," says Gene Gard, a muni bond manager at Dupree in Lexington. He says he wouldn't consider purchasing the debt. "People give to charity all the time," he says. "If you buy an issue like this and lose money, it could end up being deductible for you as well. Maybe you could think of these bonds as charity with some upside."
Before it's here, it's on the Bloomberg Terminal.
LEARN MORE