business
Software Makers' Subscription Drive
Software makers are converting consumers from licenses to subscriptions in earnest
By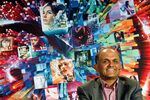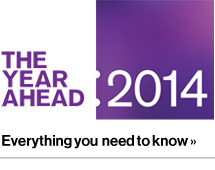 In 2013 consumer software companies proved they could pull off the switch from one-time software purchases to an online subscriber model that costs customers more long term. Market researcher IDC estimates software subscription revenue has risen about 16 percent, to roughly $65 billion this year from $56 billion in 2012, and will approach $78 billion next year. IDC analyst Amy Konary says it's too soon for those software makers to declare victory, "but what they consider a success is having a [subscription] model out there, having customers choosing that approach."
Photoshop maker Adobe Systems was the boldest, moving its entire suite of applications to a subscription package called Creative Cloud. The boxed collection of the same programs used to cost $2,500; subscribers pay $50 a month. By mid-September the company was selling about 25,000 subscriptions a week, up from 8,000 a year earlier, when outright purchase was still an option. "We've exceeded our expectations thus far," says David Wadhwani, Adobe's senior vice president for digital media.
Microsoft hasn't given up the purchase model for its $140 to $400 suite of Office applications, but it has sold 2 million $100-a-year subscriptions to Office 365 Home Premium since the product's debut in March. The subscription-based Office was Microsoft's fastest product to hit annual revenue of $1 billion.
There are benefits for users: They're guaranteed the latest features and security patches with no wait, surcharge, or trip to the store. Julia White, Microsoft's general manager of Office marketing, says her company can more quickly adapt to user feedback through the cloud, too. "We can see if they are using the new capabilities," says White. And with no need to maintain support for older programs, "we can deploy a lot more of our resources to future efforts."
For companies trying to shift business models, the tricky part is absorbing a short-term revenue hit. A subscription must be much cheaper than a license to entice customers to switch, meaning companies have much less cash in hand during the early going. At the end of its last quarter, Adobe's revenue fell from $871 million to $645 million. Microsoft experienced a similar drop and says the switch won't pay off until at least 2017.
Those companies can afford to play the long game provided consumers continue to need their products. (Those relying more on occasional big paydays, like architectural and engineering software maker Autodesk, have been slower to shift.) Microsoft is betting Office users won't jump to Google Docs or Apple's Pages. Subscription sellers are also counting on customers trained by Netflix and Hulu to subscribe to movies and TV shows—and license their iTunes music and Kindle e-books, rather than buying them—to keep growing more comfortable with the end of ownership. Expect more software to move to this model.

Before it's here, it's on the Bloomberg Terminal.
LEARN MORE