With REITs, It's ... Segment, Segment, Segment
By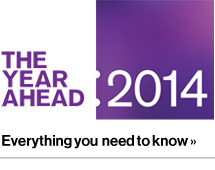 Real estate investment trusts were created in the 1960s to allow investors to buy and sell shares of income-producing properties much as they would trade stocks and bonds. By definition, a company organized as a REIT must have most of its assets in buildings, land, or mortgages and must distribute at least 90 percent of its taxable income to shareholders via dividends. That's why income investors flock to REITs, which boast an average dividend yield of 3.8 percent, well north of the 2 percent offered by the Standard & Poor's 500-stock index. The industry has grown to include companies that specialize in apartment houses, office buildings, hotels, self-storage centers, hospitals, assisted-living facilities, and even prison operations.
While REITs will confront a host of challenges in 2014, their main one is interest rates. Builders, developers, and landlords rely heavily on debt, so they're highly sensitive to changes in borrowing costs. The share prices of REITs, measured by the FTSE Nareit index, peaked on May 21, just before Federal Reserve Chairman Ben Bernanke suggested he might begin to taper the Fed's $85 billion-a-month bond-buying program. REIT stocks have fallen 11 percent since then and are up only 6.4 percent for the year through Nov. 5, dividends included, compared with the S&P 500's 26 percent total return.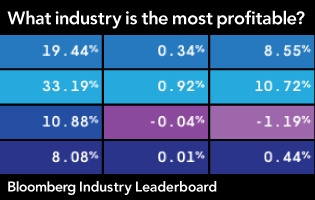 Jenny Van Leeuwen Harrington, an income investing specialist who runs Gilman Hill Asset Management in Westport, Conn., says investors overreacted to the taper talk. When she attended the National Association of Real Estate Investment Trusts annual investor meeting in June, the majority of executives she met with said they were still refinancing their debt at very low rates and significantly extending the maturities on their loans. Moreover, the industry's diversity makes forecasting tricky, she says. "REITs, I believe almost more than any other industry, should not be painted with a broad brush," she says. "There are so many subindustries, each with completely unique characteristics, that sweeping statements can't functionally encompass."
Van Leeuwen Harrington says nursing-home and senior-housing operators occupy an industry sweet spot, buttressed by the U.S.'s aging population. She also likes "triple-net-lease" REITs. They own such properties as gas stations and standalone big-box stores and lease them out for extremely long periods, with the tenants responsible for just about all expenses. "Triple-net-lease REITs tend to have particularly stable businesses," she says, "with relatively limited growth upside, but relatively high, stable cash flows."
Jeffrey Langbaum, senior REIT analyst for Bloomberg Industries, says apartment REITs are well positioned. "Depending on your view of the economy," he says, "underemployment should improve over time. So all those twentysomethings living with Mom and Dad will be more prone to go out there and rent." With the construction of multifamily rental units slowing—as shown by declines in starts and permits—he says there's little chance supply will outpace demand over the long term. That will give landlords greater ability to raise rents.
Langbaum says office REITs could be laggards next year, especially those operating outside hot markets with global appeal such as New York and San Francisco. "The dearth of tenant demand in suburban markets in a lackluster recovery means less pricing power for landlords," he says. REITs that own suburban office property, he adds, are gradually trying to reduce that exposure by selling assets and investing in other types of property such as warehouses or apartments, or in more urban areas. "This process tends to hurt their near-term earnings," he says, "even if the move makes long-term strategic sense."

Before it's here, it's on the Bloomberg Terminal.
LEARN MORE