The Year of the Paywall
Once upon a time, Web users demonized businesses that tried to charge for content online. Next year more than 400 publishers will keep their meters running
Edmund Lee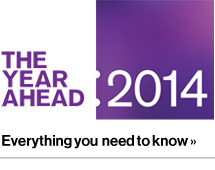 In the early days of the Internet, digital libertarians scolded anyone trying to make a buck on the Web, and traditional newspaper publishers essentially gave away their expensive-to-create content for free. Today, the weakened industry's survivors seem determined to get readers to pay up, and they're busily erecting electronic paywalls around their news and entertainment to make sure that happens.
Many have little choice. Advertisers have flocked to cheaper rivals such as Google and Facebook. Their flight has hollowed out more than a third of the news industry's annual revenue since its peak of $60.2 billion in 2005.
Getting readers to replace those lost ad dollars has become an obsession for even deep-pocketed publishers. Warren Buffett, who spent $344 million to acquire 28 daily papers in recent years, told shareholders in 2012: "Our goal is to keep our papers loaded with content of interest to our readers, and to be paid appropriately by those who find us useful, whether the product they view is in their hands or on the Internet."
Last year paywalls helped the newspaper industry—which circulates about 10 percent fewer daily copies than in 2000—raise circulation revenue by 5 percent. That's the first gain in the subscription side of the business since 2003, according to the Newspaper Association of America. The New York Times, for one, started charging online viewers of its content in March 2011 and now makes more money from readers than advertisers. It gets 53¢ from readers for every 47¢ it gets from marketers. That ratio used to be closer to 80-20 in favor of advertising.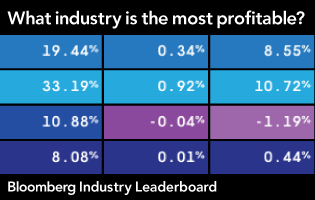 Newspapers can take a lesson from broadcast and cable networks, businesses that also once relied heavily on advertising. Today, popular channels such as CBS and MTV see faster revenue gains from subscription dollars paid by cable and satellite-TV operators that pick up their signals. It's the fastest-growing revenue source for television, increasing 7.8 percent from 2011 to 2012 for all the major networks.
The Wall Street Journal in 1996 was the first U.S. newspaper to charge for online access. And the Financial Times in 2007 pioneered the so-called metered model, which allows readers to view a few free articles a month before they're prompted for a credit card, a method the Times also uses. Now the FT's digital business has a bigger footprint than its paper counterpart, with about 60 percent of its 629,000 subscribers paying for the digital version. More than 400 other publishers in the U.S. and Canada, from the Boston Globe to the Los Angeles Times, now charge online readers, according to Press Plus, which helps newspapers create digital subscription programs.
Of course, paywalls aren't a slam-dunk. The San Francisco Chronicle shut down its online subscription model this year in the face of reader howls only four months after its debut. Still, for many publishers, the days of free content are numbered.

Before it's here, it's on the Bloomberg Terminal.
LEARN MORE