Medical Device Makers Look East
The once U.S.-centric medical-device industry goes to India, China, and Israel to hunt for startups to buy and patients to treat
by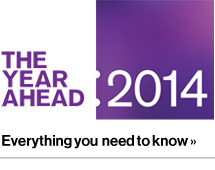 Like a lot of people in the medical-device business, Larry Jasinski built his career in Massachusetts. Now he spends much of his time in Israel. Last year the former Boston Scientific exec became chief executive officer of Argo Medical Technologies, a 42-person startup in Yokneam Illit, Israel. Argo's main product is the ReWalk, an exoskeleton for helping paraplegics walk again. The company's research facility is at a Yokneam industrial park, which Jasinski says has become a center for health-care innovation. "Everybody here is a medical-device company," he says. In Israel, "we are on the cusp of a golden age of medical-device investment," says Jonathan Medved, founder and CEO of Jerusalem-based OurCrowd, a crowdfunding site that has invested in Argo. "People sense this is where the money is."
The once U.S.-centric device business is going global. Startups are forming worldwide, and companies—even American ones—are thinking more about how to innovate with non-Western patients in mind. "Traditionally, people have been very focused on the U.S. market, but now making sure a device is efficient enough to be sold in places like India and China is critical," Medved says. "If you build it for the U.S. market [only], someone will ambush with a more efficient product for emerging markets."
Nishith Chasmawala, who studied engineering at the University of Massachusetts at Lowell, co-founded Consure Medical two years ago in New Delhi. The company is developing a device to help intensive-care patients and others suffering from an embarrassing and dangerous condition: fecal incontinence. "It's not glamorous," he says. "But it impacts about 100 million patients worldwide." India is hardly a global center of medical technology, but engineers there earn a fraction of what their counterparts get in the U.S., and this makes it easier to create low-cost devices that locals can afford. "We were able to go from standing start to proof of concept for less than $10,000," Chasmawala says, adding that the company would have needed 15 times that amount in the U.S.
Big device companies in the U.S. are finding opportunities for partnerships with startups and established players. In October, Minneapolis-based Medtronic, the world's largest maker of heart rhythm devices, announced an alliance with India's Apollo Hospitals. The two will collaborate on products to treat kidney damage, with Medtronic investing 1.5 billion rupees ($24 million) in research, development, and manufacturing in India. Last year, Medtronic bought Chinese orthopedics company Kanghui Holdings for $816 million, and Johnson & Johnson purchased surgical-device company Guangzhou Bioseal Biotech for an undisclosed price. Boston Scientific in September inaugurated an R&D center in Shanghai and in October received Chinese approval for a device to treat asthma. In January, Stryker bought Chinese orthopedics company Trauson Holdings (which makes implants to treat spinal-cord injuries) for $764 million.

The growing interest of multinational corporations has driven up the value of device startups in places such as China, says Frank Yu, CEO of Themes Investment Partners, which is an investor in LifeTech Scientific, a Chinese maker of stents and other vascular implants that sold a 19 percent stake to Medtronic in January for $46.6 million. China's medical-device market was valued at $20 billion in 2012 and will grow to $53.5 billion by 2020, according to RnR Market Research.
Still, there are limits to what companies can do outside the U.S. Last year, Argo opened a second headquarters near Boston. "In Israel it's easy to be a startup but harder to be an operating company," says Jasinski, citing tax breaks and other incentives from the Israeli government. "In the U.S., you have talent that's experienced in quality, regulatory, distribution." That talent and experience also apply on the financial side of the business. With U.S. investors "you get the best valuation," says Shreekant Pawar, co-founder of Diabeto, a Mumbai-based startup that has developed an app that allows diabetics to collect their insulin data on their smartphones.
Consure CEO Chasmawala is thinking about the constraints of India, too. "In Silicon Valley, I can find 300 patent lawyers with specialty in medical devices," he says. "In India, there are probably three or four." Chasmawala is considering opening an office in the U.S. next year. "Maybe Boston," he says. "Maybe San Francisco." Either way, Consure will continue to develop technology that Chasmawala's countrymen can afford. "A product that works in India has much larger potential," he says.

Before it's here, it's on the Bloomberg Terminal.
LEARN MORE