CEO Hot Seat Watch: Jamie Dimon
Will the JPMorgan CEO stay, or will he go?
by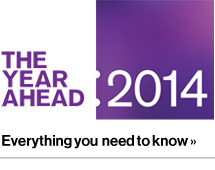 In his ninth year as chief executive officer of JPMorgan Chase, Jamie Dimon has two jobs: running the most sprawling bank in America—and contending with the most sprawling regulatory onslaught ever against a U.S. bank. JPMorgan, with an industry-leading $2.4 trillion in assets, faces eight Department of Justice investigations into its activities, from suspected currency market manipulation to interest rate rigging to letting Bernie Madoff's Ponzi scheme escalate undetected. Ending the probes has already proved costly. In October, JPMorgan posted its first quarterly loss during Dimon's tenure because of $9.2 billion in legal expenses, which the CEO said could continue to be "volatile" for much of the next year. Largely owing to his bank's 2012 London Whale trading losses, Dimon has lost the reputation he enjoyed after the financial crisis as the shrewdest CEO on Wall Street. To return JPMorgan to profitability—and snuff out more gossip about his future—Dimon will have to resolve the criminal and civil investigations embroiling the bank. In this, he will once again set the standard for his peers, who face regulatory scrutiny of their own. "For CEOs who can't put a battle with the government behind them," says Columbia University law professor John Coffee, "their board may decide someone else can."

Before it's here, it's on the Bloomberg Terminal.
LEARN MORE