Merkel Takes Germany From Nuclear Energy to Green
The German chancellor is accelerating the country's switch from atomic power to green energy at tremendous expense
by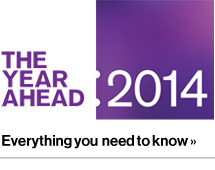 Nuclear plants supplied about one-quarter of Germany's power before the 2011 earthquake and tsunami in Japan triggered a meltdown at the Fukushima Daiichi plant. The disaster turned the German public against atomic energy, and Chancellor Angela Merkel immediately closed the country's eight oldest reactors. Although a phaseout of nuclear energy in Germany had been planned before Fukushima, Merkel decided to speed up the shuttering of the nine remaining reactors by about a decade, to 2022. The government is planning to get 80 percent of its electricity from renewables by 2050, up from about 23 percent now. The energy switch "is without precedent in our country," says Peter Altmaier, the federal minister for the environment, nature conservation, and nuclear safety, who is running the project. "We are changing profoundly and completely a structure that has developed over 150 years."
That's hitting German utilities hard. E.ON, the largest, and rival RWE owned and operated most of the nuclear plants Merkel shut down. The sudden loss of nuclear power to sell has caused profits to plummet at both companies. "We're watching this open-heart surgery on our economy with increased bewilderment," said Werner Wenning, E.ON's supervisory board chairman, in an Oct. 16 speech in Düsseldorf. The government says it can fix the glitches and pull off the greening of Germany so that the nation emerges stronger from the process. "If we can demonstrate that this energy switch will function in Germany, then other countries will believe it can function everywhere," says Altmaier.
"The year 2014 will be key for Merkel's energy switch," says Carsten Nickel, an analyst with political consultants Teneo Intelligence. "Merkel will have to expand renewables while making sure that energy prices don't go through the roof. It's a big gamble for any nation, and failure risks hurting Europe's biggest economy." More than 22,000 windmills already spin, while about 1.3 million solar panels are installed, from residential rooftops in Bavaria to the Chancellery in Berlin. Germany has lavished subsidies on clean energy developers, financed by consumers and companies that have to pay surcharges on their power bills. The fee will jump 18 percent on Jan. 1 and has more than quintupled since 2009. The average household will pay about $300 next year to support renewables. The shift to clean power, which entails mothballing reactors and building offshore wind farms, could cost €550 billion ($756 billion), according to a government website.
Surging energy expenses are threatening jobs and investments, says Germany's BDI industry federation, which represents about 100,000 companies: If a corporation has a growing electric bill, it has to cut costs somewhere else. Merkel's clean energy subsidies impose a burden on companies that equals €30 million a day, said BDI Managing Director Marcus Kerber in an e-mail, adding, "Companies are already disinvesting."
While Merkel says reducing the cost of the subsidy for renewables is the first priority of her new government, she has yet to give more details. Expanding renewables has also made the energy mix dirtier. E.ON and RWE are shuttering natural gas power plants and relying more on cheaper but dirtier coal plants. Germany's air pollution is set to worsen for a second year, the first back-to-back increase since at least the 1980s.

Before it's here, it's on the Bloomberg Terminal.
LEARN MORE